News story
New immigration removal centre
An immigration removal centre for detaining people while their removal from the UK is being organised has been officially opened today.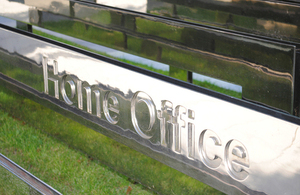 Once full, Morton Hall in Lincolnshire will accommodate 392 men, including those who over-stay their visas, failed asylum seekers and foreign national prisoners.
The UK Border Agency can now hold up to 3,400 people in detention nationally.
Welcome addition
Opening the refurbished former-prison today, immigration minister Damian Green said: 'A tough system of enforcement and removal is one of the cornerstones of our reformed immigration system. This new facility is a welcome addition to the UK Border Agency's estate and will help us remove more individuals who have no right to be here.
'Let the message be clear, the UK is no longer an easy touch for illegal immigrants. We are reforming the system to make it more effective to ensure those with no right to be here are removed.'
More removals
The opening of Morton Hall will allow more foreign nationals with no right to be in the UK to be removed in the coming years.
Last year more than 16,500 people were removed from the UK directly from removal centres.
Meanwhile, the UK Border Agency is intensifying enforcement activity across the country to crackdown on illegal working, sham marriages and bogus colleges.
The government has already launched two nationwide enforcement campaigns which have contributed to 1,400 arrests, 330 prosecutions and 260 removals.
Published 1 June 2011