New government tourism policy published, setting out blueprint to grow industry and create new jobs
A government plan to help the tourism industry achieve its potential was unveiled today by Tourism Minister John Penrose.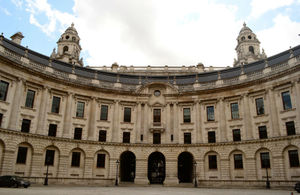 A government action plan to help the tourism industry achieve its potential as a central part of Britain's growth strategy was unveiled today by Tourism Minister John Penrose.
The strategy, which looks to exploit the economic opportunities presented by next year's Diamond Jubilee and the London Olympics, builds on the marketing plan, launched in January, which aims to generate four million extra overseas visitors over the next four years. The increase in overseas visitors would bring an extra £2 billion worth of visitor spend and help to create 50,000 new jobs across the country over that period, securing tourism's place as one of Britain's biggest industries.
Key elements in the policy paper include plans to increase visitor numbers by:
consulting on whether to lengthen the tourism season by moving the first Bank Holiday in May to create either a new St George's Day holiday in England (St David's Day in Wales), or a Trafalgar Day bank holiday in the autumn half term
helping to improve staff skills in the sector through extra apprenticeships and courses
making tourist visas simpler, faster and more convenient to get
repairing market failure by modifying the existing, long-established Tourist Boards to become smaller, highly focused, industry-led partnerships between tourism firms and government
broadening our tourism offer by creating alternative destinations which match London, the UK's biggest and most successful single tourism destination to capture the spare tourism capacity and potential of other parts of Britain as well
The report will also commit to
helping the industry prepare for changes in technology, so tourism information can be provided through i-phone and android apps, making every destination far easier and more accessible for visitors to navigate
creating an industry task force, led by senior industry figures, to cut red tape. They will be asked to identify sector specific rules, regulations, inspections and forms which are holding the industry back so we can cut, modify or abolish as many of them as possible
John Penrose said:
"The UK tourism industry is very big business indeed.  It generates £90 billion for the economy every year, employing 1.36 million people and supporting more than 200,000 businesses, large and small.  So it's no surprise that the Government sees it as a key element in our plans to grow the economy and get Britain back on its feet.  And by making the most of the Queen's Diamond Jubilee and the Olympics next year, the industry has a fantastic chance to step up a further gear and make an even greater contribution to our national recovery.
"The Prime Minister asked me last year to prepare a report on the industry and to set out positive steps that we could take to promote growth.  This strategy paper is the result - a simple blueprint of practical ideas that show what can be done when government departments and agencies work together towards a common goal.
"The next four years are set to be the most important and successful for this industry in more than a generation.  The challenge is huge, but the rewards for us all could be greater still."
Notes to editors
Government Tourism Policy document
Press Enquiries: 020 7211 2210
Out of hours telephone pager no: 07699 751153
Public Enquiries: 020 7211 6000
Published 3 March 2011