New funding boost for homeless hostels
Housing Minister Grant Shapps today announced a major cash boost to improve homeless hostels across the country. Today, £37.5m funding for …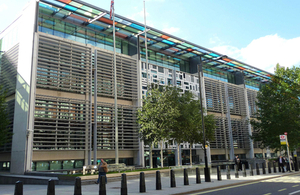 Housing Minister Grant Shapps today announced a major cash boost to improve homeless hostels across the country.
Today, £37.5m funding for the Homelessness Change Programme has been allocated to help 37 projects improve facilities for rough sleepers and provide almost 1,200 extra bed spaces, including over 320 extra beds in the London area, as well as helping people find employment.
But speaking at the No Second Night Out Conference, Mr Shapps said that in view of the high demand for the funding, a further £5million will be allocated to the Homelessness Change Programme, with further allocations to be announced very shortly.
He added that this funding will be for councils, charities and housing associations to help transform the lives of people sleeping rough, helping them break the cycle of homelessness and get their lives back on track.
Housing Minister Grant Shapps said:
It is shocking that there are rough sleepers on the streets of 21st century Britain who continue to fall through the net of assistance that's on offer.

I want all communities to make it their priority to protect the most vulnerable in society. That's why this Government is offering more help to the councils, charities and housing associations who do a fantastic job at helping those living on the streets.

The £37.5million I'm allocating today will enable these organisations to reach out to even more vulnerable people, and help break the vicious cycle of rough sleeping that traps them in despair. And because of the high demand for the funding, and because tackling homelessness is my top priority, I'm putting another £5million towards the programme which we will allocate to projects very shortly.
A variety of projects and providers will benefit from the new investment, including:
St Mungo's, City of London - the hostel will provide extra accommodation for long term rough sleepers currently in the City of London

YMCA, Cheltenham - a scheme to help young homeless people with a new 73 bed facility spread across a number of sites

Framework, North Lincolnshire - will develop a 20 bed facility with onsite training in an area where the needs of rough sleepers are not currently met.
The extra funding follows the national roll out of 'No Second Night Out' earlier in the summer -  a scheme that identifies new rough sleepers and helps them off the streets immediately so that they do not fall into a dangerous rough sleeping lifestyle. A new £20 million Homelessness Transition Fund for the voluntary sector will help them deliver the pledge.
Notes to editors
1. Funding for the Homelessness Change Programme will be administered by the Homes and Communities Agency. Details of the programme and recipients can be found at: www.homesandcommunities.co.uk/ourwork/homelessness-change (external link).
Twitter
Keep up to date with the Department by following us on Twitter (external link).
Media enquiries
Visit our newsroom contacts page for media enquiry contact details.
Published 12 October 2011