News story
New fleet of trains to bring better journeys to the south west
Government gives go ahead to £360 million state of the art train fleet running between London and Cornwall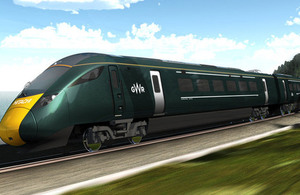 Rail passengers are set to benefit from better and faster journeys after the government gave the go ahead for a brand new fleet of trains running between London and Cornwall.
The deal will allow First Great Western to buy 29 new long distance trains to serve the south west from 2018. The state of the art trains will have up to 24% more seats compared to the majority of the trains serving the route today, creating more than 1,000 additional peak time seats into and out of Paddington every day.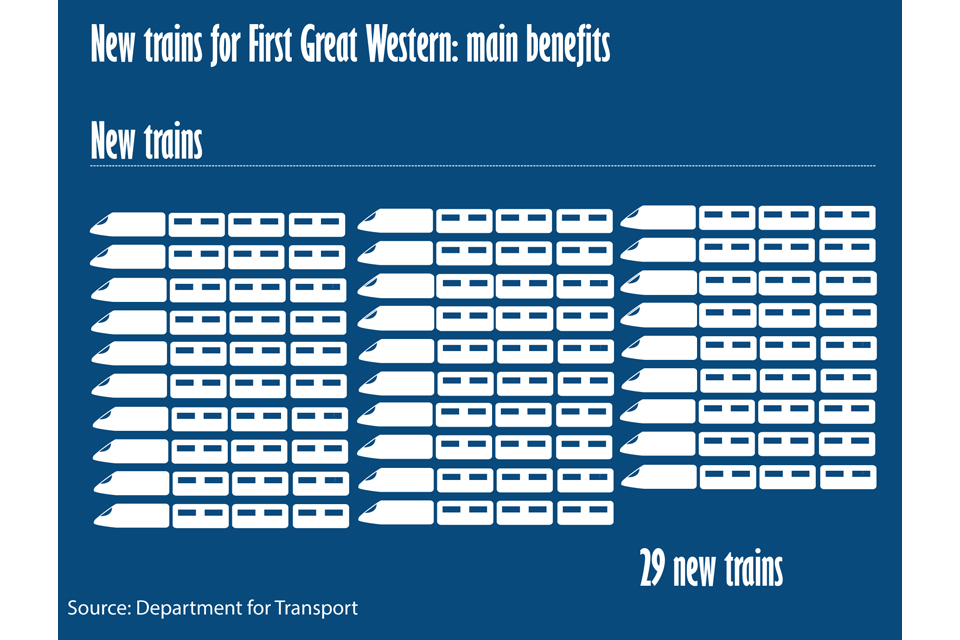 The privately funded £360 million fleet, which will be manufactured by Hitachi, will also cut journey times from London to Exeter by up to 5 minutes, to Plymouth by up to 6 minutes, and to Penzance by up to 14 minutes. The trains, which are more powerful, greener and more efficient than the current fleet, will replace the existing 40 year old trains on the route.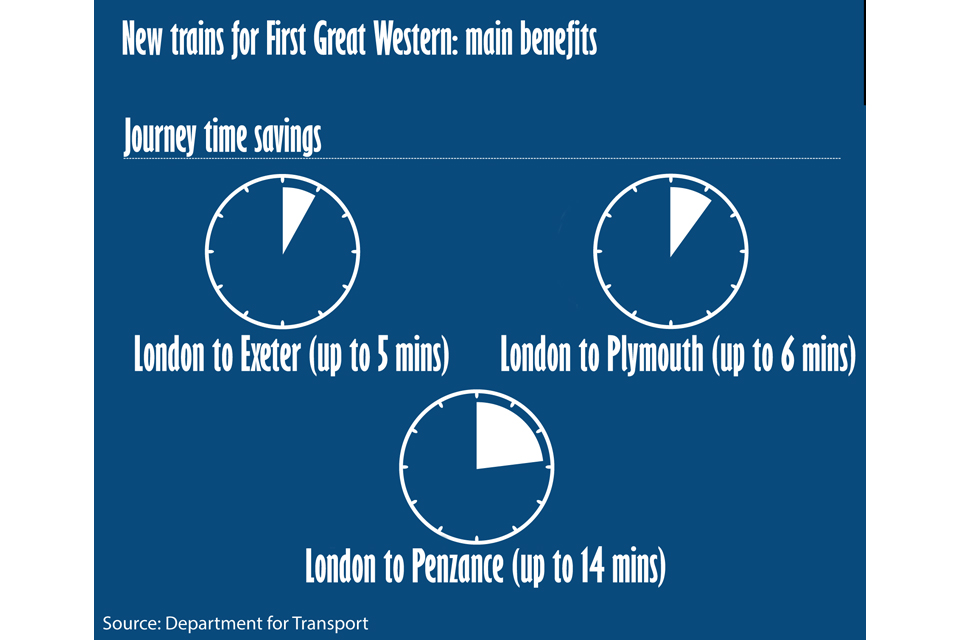 Rail minister Claire Perry, who visited Exeter to mark the announcement, said:
These new trains will make a real difference to the millions of commuters, business travellers and tourists who use this route every year.

This industry initiative goes hand in hand with the work this government is doing to reverse decades of underinvestment in transport infrastructure in regions like the south west. This will not only mean better journeys for customers, it will also help to secure long term economic growth across the country. Like the new IEP trains serving cities in the north of England, this new fleet will help to open up the region for investment.
First Great Western put forward the plans for the new trains as part of the deal with the government, announced in March, that sees the operator continue to run services between London Paddington, the Cotswolds, south Wales and the south west until April 2019.
First Great Western Deputy Managing Director, Andrew Mellors, said:
We warmly welcome the announcement today that our recommendations to introduce a new fleet of trains to serve customers between Devon and Cornwall and London have been approved by the Department for Transport.

We know how important the railway is to the economies and communities of the south west, and today's agreement is fantastic news for the region and the rail industry as a whole. These trains will help us deliver faster, more frequent services in the south west, and create an additional 1,000 peak time seats a day for customers on the route.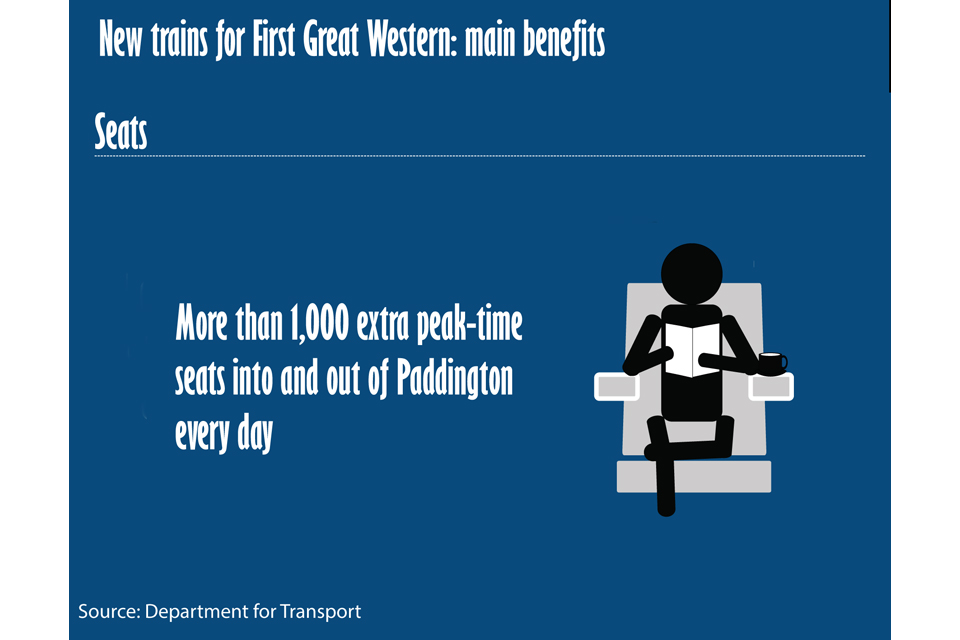 The trains, which are capable of operating on both non-electric and electric routes, are similar in design to Hitachi's new Intercity Express trains, which are due to enter service on the Great Western Main Line between London and South Wales from 2017 onwards.
Karen Boswell, Managing Director for Hitachi Rail Europe, said:
Today's announcement builds on our significant and sustained investment in the British rail sector. This contract with First Great Western recognises the quality of Hitachi's high speed trains and our world class engineering capability. Hitachi Rail Europe is committed to delivering trains for the UK's fare paying customers that are genuinely transformative in terms of speed, capacity and comfort. This new fleet will be a revolution in customer experience for those travelling to and from the south west, and we look forward to delivering Hitachi trains for use from 2018 onwards.
Mary Kenny, Chief Executive Officer of Eversholt Rail Group, which will finance the fleet and lease it to First Great Western, said:
We are delighted to be investing in new trains for the passengers of Great Western and look forward to working in partnership with both First Great Western and Hitachi to successfully deliver these trains.
Between 2014 and 2019, more than £38 billion is being invested in improving and maintaining the rail network across the country.
Rail media enquiries
Media enquiries 020 7944 3021
Out of hours media enquiries 020 7944 4292
Switchboard 0300 330 3000
Published 30 July 2015