New executive pay transparency measures come into force
New regulations come into force today to improve transparency on executive pay.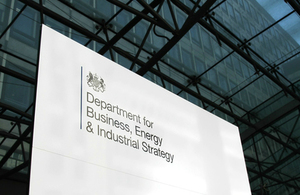 Pay ratio regulations will apply to large UK listed companies with over 250 employees and the first statutory disclosures will be provided from the start of 2020. Disclosures will make companies justify their pay for top bosses and account for how those salaries relate to wider employee pay.
New regulations coming into force today (Tuesday 1 January 2019) mean that, for the first time, the UK's biggest companies will have to disclose and explain every year their top bosses pay and the gap between that and their average worker.
The pay ratio regulations will make it a statutory requirement for UK listed companies with more than 250 employees to disclose annually the ratio of their CEO's pay to the median, lower quartile and upper quartile pay of their UK employees. Companies will start reporting this in 2020 (covering CEO and employee pay awarded in 2019).
In addition to the reporting of pay ratios, the new laws also require all large companies to report on how their directors take employee and other stakeholder interests into account and require large private companies to report on their corporate governance arrangements.
These reforms are part of the government's action to upgrade our leading corporate governance and business environment to ensure the UK remains a world leading place to work, invest and grow a business. Reforms follow support and calls from investors and shareholders for companies to do more to explain how pay in the boardroom aligns with wider company pay and reward. The pay ratios regulations will hold Britain's largest businesses to account for excessive salaries, while recent changes to the corporate governance code give employees a greater voice in the boardroom.
Business Secretary Greg Clark said:
Britain has a well-deserved reputation as one of the most dependable and best places in the world to work, invest and do business and the vast majority of our biggest companies act responsibly, with good business practices.

We do however understand the frustration of workers and shareholders when executive pay is out of step with performance and their concerns are not heard.

The regulations coming into force today will build on our reputation by increasing transparency and boosting accountability at the highest level - giving workers a stronger dialogue and voice in the boardroom and ensuring businesses are accountable for their executive pay.

These new regulations are a key part of the wider package of corporate governance upgrades we are bringing forward as a government to help build a stronger, fairer economy that works for businesses and workers.
Alongside the pay ratio reporting will be a new statutory duty on companies to set out the impact of share price growth on executive pay outcomes. This will provide greater clarity and for shareholders about the impact that significant share price growth can have on executive pay outcomes and whether discretion has been exercised before pay awards are finalised.
The corporate governance upgrades introduced by the government form an essential part of the UK's modern Industrial Strategy - a long term plan to build a Britain fit for the future through a stronger, fairer economy.
Published 1 January 2019