Press release
New education package to help stamp out caste discrimination in communities
A new education project which will work with local communities to tackle caste prejudice and discrimination has been unveiled by the Government.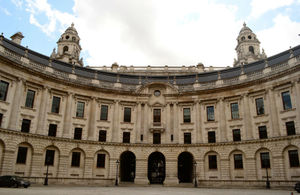 019/13
The initiative follows work within Government to identify the most appropriate and effective way of tackling caste-related problems.
The Government Equalities Office and the Department for Communities for Local Government have appointed Talk For A Change to work with all interested organisations to find practical solutions to the problems that caste-based prejudice can cause. The programme will generate educational material for employers, schools, colleges and community groups to raise awareness of, and help tackle, the problem.
Talk For A Change has extensive experience of working with local groups to address tough issues, helping to build positive relationships and resilient communities.
Minister for Women and Equalities Helen Grant said:
Absolutely no-one should suffer prejudice because of caste. That is why I am very pleased to announce that we have appointed Talk For A Change to engage with Hindu and Sikh communities, and to run an educational programme to help tackle this problem. They have extensive experience of working with local communities to tackle difficult issues.
After careful consideration, the Government has decided against introducing new legislation to make discrimination and harassment because of caste unlawful, on the basis that it is not the most appropriate or effective way to tackle this complex and sensitive issue. It will not, therefore, exercise the caste power contained with the Equality Act 2010 at the present time.
The Government has also asked the Equality and Human Rights Commission to examine the nature of caste prejudice and harassment, and consider what other action might be helpful. The Commission will publish its findings later in 2013.
Press enquiries: 020 7211 2210
Public enquiries: 020 7211 6000
Published 4 March 2013