New Disability and Access Ambassadors to support rights of disabled consumers
The Cabinet Office opens recruitment today for 14 Disability and Access Ambassadors.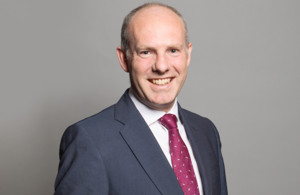 The Cabinet Office, on behalf of the Minister for Disabled People, Health and Work, is seeking fourteen new Disability and Access Ambassadors to help to ensure businesses are doing all they can to support their disabled customers.
They will join existing Ambassadors who have been helping industry and the Government in their management of the COVID-19 crisis, and supporting work to develop the National Strategy for Disabled People.
The ambassadors are industry leaders who help to drive improvements in the accessibility and quality of services and facilities in their sector for disabled people, as consumers and employees.
There are 14 posts being recruited, which includes four new sectors which have been added to the existing programme. These additional posts will work within the pubs and restaurants, private housing, universities and energy industries.
They will join colleagues already representing the financial sector, the transport sector, the arts, the built and natural environment, technology and web design, and others.
The posts being recruited are for:
Airports
Arts and Culture
Banking
Buses
Creative Industries
Energy
Hospitality (Pubs and Restaurants)
Housing (Private)
Insurance
Rail Travel
Retail
Sports and Physical Activity
Tourism
Universities
Published 4 January 2021