New Defence Materiel Strategy announced
A new strategy programme is being developed to ensure value for money is achieved when delivering equipment and support to members of the Armed Forces.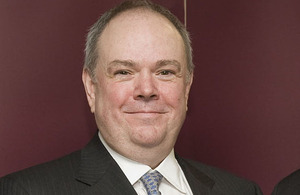 Defence Secretary Dr Liam Fox has announced the new Materiel Strategy which is being led by Chief of Defence Materiel Bernard Gray.
The strategy is considering how Defence Equipment and Support (DE&S), the organisation that equips and supports the Armed Forces for current and future operations, can operate differently to become more effective and more efficient.
Dr Fox said:
This work is critical if we are to avoid the failures in procurement of previous governments. Bernard Gray was appointed as a game changer and I am confident that he will deliver fundamental and lasting change.
Mr Gray said:
Since being appointed as Chief of Defence Materiel in January I have embarked on a major exercise to establish the core role for DE&S and how it can deliver its business most efficiently and effectively.
The work complements Lord Levene's wider Defence Reform activity and aims to achieve three principal outcomes: MOD gets best value in Defence Materiel; a balanced equipment and support programme; a DE&S with engaged and motivated staff and the behaviours, accountabilities, skills and processes required to do the job.
Achieving these outcomes will require more than a focus on DE&S itself - we must also look at how we optimise the money we spend each year on the programme and do so against the expectation that we will have to reduce our size significantly.
The Materiel Strategy programme has several strands of work looking at how we get best value in the equipment and support we deliver to the Armed Forces, as well as ensuring we operate in the most effective way.
The development of the programme follows a restructuring in April at the top of DE&S that provided a greater balance of responsibilities across senior managers and a robust foundation for the development of its future purpose and operating model.
Together with the Defence Reform Review, the Materiel Strategy will transform DE&S for the future and play a key role in delivering the outputs of the Strategic Defence and Security Review.
Published 31 May 2011