New controls announced for shale gas exploration
Energy and Climate Change Secretary Edward Davey today announced that exploratory hydraulic fracturing (fracking) for shale gas can resume in…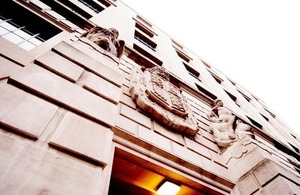 Energy and Climate Change Secretary Edward Davey today announced that exploratory hydraulic fracturing (fracking) for shale gas can resume in the UK, subject to new controls to mitigate the risks of seismic activity.
Mr Davey said:
"Shale gas represents a promising new potential energy resource for the UK. It could contribute significantly to our energy security, reducing our reliance on imported gas, as we move to a low carbon economy.
"My decision is based on the evidence. It comes after detailed study of the latest scientific research available and advice from leading experts in the field.
"We are still in the very early stages of shale gas exploration in the UK and it is likely to develop slowly. It is essential that its development should not come at the expense of local communities or the environment. Fracking must be safe and the public must be confident that it is safe.
"We are strengthening the stringent regime already in place with new controls around seismic risks. And as the industry develops we will remain vigilant to all emerging evidence to ensure fracking is safe and the local environment is protected.
"The new Office of Unconventional Gas and Oil, led by DECC, will be able to focus regulatory effort where necessary to meet the needs of future production.
"Emissions of methane - which is a potent greenhouse gas - are already subject to control, but I am today commissioning a study of the possible impacts of shale gas development on greenhouse gas emissions and climate change."
To date there has been no commercial shale gas production in the UK.  Exploratory fracking has been suspended since May 2011 after two small seismic tremors were detected near the country's only fracking operations in Lancashire.
Following a detailed study and further analysis by an independent panel of experts commissioned by the Department of Energy and Climate Change, with feedback from a wide  public consultation, and the benefit of the report by the Royal Society and Royal Academy of Engineering, the Government has concluded that the seismic risks associated with fracking can be managed effectively with controls.
New controls to mitigate seismic risks announced today include:
A prior review before fracking begins must be carried out to assess seismic risk and the existence of faults;
A fracking plan must be submitted to DECC showing how seismic risks will be addressed;
Seismic monitoring must be carried out before, during and after fracking;
 A new traffic light system to categorise seismic activity and direct appropriate responses. A trigger mechanism will stop fracking operations in certain conditions.
These controls, along with the rest of recommendations in the independent report into seismic activity and fracking commissioned by the Government and published in March this year, have been accepted by the Secretary of State.
The Secretary of State has also accepted all the recommendations of the Royal Society report which are relevant to Government. (One further recommendation is being considered by the Research Councils.)
The study of the possible impacts of shale gas development on greenhouse gas emissions and climate change will consider the available evidence on the lifecycle of greenhouse gas emissions from shale gas exploitation and the need for further research.
       
Tony Grayling, Head of Climate Change and Communities at the Environment Agency, said:
"The Environment Agency takes the potential risks arising from fracking for shale gas extraction very seriously and has undertaken a thorough assessment of them.
"We are satisfied that existing regulations are sufficient to protect people and the environment in the current exploratory phase. We have also established a Shale Gas Unit to act as a single point of contact for industry to ensure there is an effective, streamlined approach for the regulations that fall within our responsibility."
Steve Walker, the Health and Safety Executive's Head of Offshore Oil and Gas Safety, said:
"HSE will be working closely alongside our partners on fracking, building on expertise gained from regulating other forms of oil and gas extraction.
"Over the past 16 years HSE has worked very closely with the Environment Agency on regulating a range of high hazard industries in England and Wales and we are developing our joint approach to the regulation of unconventional gas.
"We will play our full part in taking forward any proposals for the regulatory regime, working with the new Office for Unconventional Gas and Oil."
 
Notes for Editors
Read the Written Ministerial Statement on the DECC website.
Two small seismic tremors were experienced while Cuadrilla Resources was fracking for shale gas at their Preese Hall site in Lancashire in April and May 2011. Operations were suspended, and Cuadrilla submitted a geotechnical report, which concluded that the tremors were caused by fracking, and recommended how these risks could be mitigated in future operations. DECC conducted a public consultation in April and May 2012 on a review of Cuadrilla's geotechnical report and recommendations by a panel of independent experts. That report can be found on the Oil and Gas website.
Before an operator can begin hydraulic fracturing they must obtain landowner permission (if necessary), local authority planning permission and other regulatory consents including environmental permits from the Environment Agency or the Scottish Environment Protection agency and scrutiny from the Health and Safety Executive before DECC considers consent to individual operations. For more details of regulations and procedure for shale gas visit the shale gas pages of the DECC website.
Further fracking operations by Cuadrilla are dependent upon them obtaining new planning permissions, Environment Agency permits and consent from DECC.
An independent review of the health, safety and environmental risks associated with hydraulic fracturing for shale gas was carried out by the leading engineering and science bodies in the UK, the Royal Academy of Engineering and the Royal Society. The report published in June 2012 is available on their website. Their central conclusion is that the risks can be managed effectively in the UK so long as operational best practices are implemented, and enforced through regulation.
As announced in the Gas Generation Strategy on 5 December, an Office of Unconventional Gas and Oil will be created as a single point of contact for investors and to streamline the regulatory process to make it simple and safe. Further details of the make-up and operation of the new office will be made in due course.
 For more information about the Environment Agency's role in regulating unconventional gas visit their website.
Published 13 December 2012