World news story
New Climate Economy report to launch in Canada
Public event in Toronto to feature expert discussion on doing business in the new climate economy.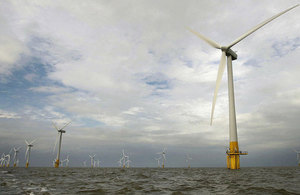 The British High Commission in Ottawa together with the Royal Norwegian Embassy, the Embassy of Sweden, the University of Toronto's Munk School of Global Affairs, and the Global Commission on the Economy and Climate have joined forces in Toronto to launch the New Climate Economy Report in Canada.
This major new report - Better Growth, Better Climate - finds that governments and businesses can improve economic growth and reduce their carbon emissions at the same time. Rapid technological innovation and new investment in infrastructure make it possible to tackle climate change while improving economic performance.
The Canada launch, hosted at the Munk School on 13 January 2015 from 10am to 1:30pm, brings together expert speakers from academia, industry, and think tanks to share findings from the New Climate Economy report, including the US case study, and explore its implications for Canadian business leaders and decision makers.
This event is free and open to the public with online registration. It will also be available via live webcast.
Further information
Follow the British High Commission on twitter @UKinCanada
Follow the British High Commission on facebook
Media enquiries
Trevor Kerr
80 Elgin Street
Ottawa Ontario K1P 5K7
Canada
Published 8 January 2015