Press release
New Child Maintenance Service helping parents to work together
Research shows the majority of separated parents using the Child Maintenance Service (CMS) are managing child support payments themselves.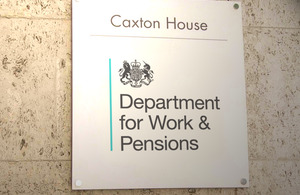 The majority of separated parents using the CMS are managing their child support payments between themselves, and most arrangements set up using Direct Pay under the new CMS are still in place a year later, new research shows.
The CMS launched in 2012 and is designed to support separated families to come to their own financial arrangements, which is in the best interest of their children. The CMS is replacing the old Child Support Agency, which was failing families because it was complicated, did not encourage collaboration, and was not providing value for taxpayers.
Four pieces of research have been published today as part of a 30-month review into the impact of charging by the CMS.
The research shows:
almost 7 out of 10 parents (68%) with a Direct Pay arrangement – meaning the non-resident parent is paying their child maintenance directly to the receiving parent rather than via the CMS – had their arrangement in place 3 months after receiving their child maintenance calculation from the CMS
a year after setting up their arrangement, 62% of parents using the Direct Pay service still had that arrangement in place, and 19% had another type of maintenance arrangement
more than half (56%) of parents who made an enquiry into the CMS and then did not proceed with an application, or closed an application, said they intended setting up an alternative arrangement with their ex-partner – normally a family-based arrangement
nine out of 10 of those family-based arrangements were financial arrangements and 86% of those were described as effective
Caroline Nokes, Welfare Delivery Minister, said:
We know children grow up to have better health, emotional well-being and educational attainment if their parents, whether together or separated, have a positive relationship. All children deserve the best start in life and that's why the Child Maintenance Service is designed to help separated parents to work together, where possible, to make an arrangement to support their children, and our early research suggests most are able to do this.

But we understand in a minority of cases this isn't possible and for those parents in difficult or vulnerable situations our staff can give them extra support and the CMS can collect payments on their behalf.
Parents who cannot manage their child maintenance payments on Direct Pay can use the CMS's Collect and Pay service. The CMS has powers to enforce payments for example by deducting payments from the paying parent's earnings or benefits.
More information
Publication of today's research reports concludes the 30-month review into the impact of charging for child maintenance services. The government will be responding to the findings from the 30-month review in 2017.
Research reports
Child Maintenance Service Direct Pay clients survey
Child Support Agency case closure communications
Child Support Agency case closure outcomes survey
Child Maintenance Service exit survey
Contact Press Office
Media enquiries for this press release – 0203 267 5112
Press Office
Caxton House
Tothill Street
London
SW1H 9NA
London Press Office (national media and London area enquiries only – not questions about personal claims) 020 3267 5144
Out-of-hours (journalists only) 07623 928 975
England and Wales (local media enquiries) 029 20 586 then 097 or 098 or 099
Scotland (local media enquiries) 0131 310 1122
Follow DWP on:
Published 16 December 2016