Press release
New inquiry opened into Catalyst Trust
Investigation into Catalyst Trust announced.
This news article was withdrawn on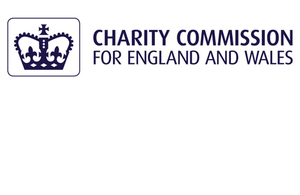 The Charity Commission, the independent regulator of charities in England and Wales, has opened a statutory inquiry into Catalyst Trust (1122374). The inquiry was opened on 10 June.
The charity is established for general charitable purposes which it achieves by the making of grants, loans, guarantees or other assistance to charities or for charitable purposes.
A complaint was made to the Commission regarding the charity in October 2013 which raised questions about its financial management, including whether it had been in the best interests of the charity for the trustees to accept a property as a gift. The regulator assessed the complaint, requested information from the trustees and examined the charity's activities. A books and records inspection was also carried out in February 2014.
The Commission's analysis has established unexplained transactions totalling over £60,000. In addition, the Commission is concerned of the accuracy of the charity's accounts. The charity had never declared more than £25,000 income on its annual returns and had never submitted full accounts. These findings were put to the charity however the regulator did not receive a satisfactory response from the trustees and an inquiry was opened to examine:
the financial management and administration of the charity with particular regard to how the charity has been operated in furtherance of its charitable purposes for the public benefit

whether the charity has been used for private benefits

whether or not the trustees have complied with their legal duties and responsibilities as trustees under charity law
It is the Commission's policy, after it has concluded the inquiry, to publish a report detailing what issues the inquiry looked at, what actions were undertaken as part of the inquiry and what the outcomes were. Reports of previous inquiries by the Commission are available on its website.
You can view the charity's details on the Register of Charities.
Ends
PR 66/14
For press enquiries contact the press office.
Notes to Editors
The Charity Commission is the independent regulator of charities in England and Wales.
Our mission is to be the independent registrar and regulator of charities in England and Wales, acting in the public's interest, to ensure that:

charities know what they have to do
the public know what charities do
charities are held to account

Section 46 of the Charities Act 2011 gives the Charity Commission the power to institute inquiries. The opening of an inquiry gives the Commission access to a range of protective and remedial powers.
Published 29 July 2014