News story
New case study shows how MHRA advised the Cell Therapy Catapult about emerging regulatory requirements
A case study that explores how MHRA advised the Cell Therapy Catapult about emerging clinical grade induced Pluripotent Stem cells bank regulation.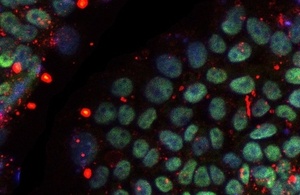 The advent of induced Pluripotent Stem cells (iPS) sees medicine go beyond its traditional boundaries. But ensuring therapies like iPS are safe, so their full potential can benefit public health, means overcoming many challenges.
The case study showcases how MHRA's advice and guidance helped the Cell Therapy Catapult to meet the regulatory requirements facing the development of a stem cell bank for iPS and undertake clinical trials currently taking place in Japan.
See the case study for information on how MHRA helped.
CEO of the Cell Therapy Catapult, Keith Thompson, said:
Our focus is on growing the cell therapy industry in the UK, de-risking these ground-breaking ideas to enable therapies to advance to the clinic to benefit the Nation's health and wealth. MHRA's expert advice provided an important regulatory milestone as part of our objective to ensure that our work is robust, credible and meets regulatory expectations for use in clinical application.
You can also view our collection of case studies and learn more about how we could help you navigate the regulatory processes for your innovative projects.
MHRA Innovative Medicines Symposium: supporting innovative medicines development - 30 November 2015
This event offers industry professionals and academics the opportunity to hear from MHRA and experts from the Commission on Human Medicines (CHM) about regulatory considerations and support for innovative medicines and emerging technologies.
*[IPS}: induced Pluripotent Stem cells
Published 3 August 2015