News story
New Board Members of VisitEngland appointed
Culture Secretary appoints Sarah Dunning and Nigel Halkes to VisitEngland Board.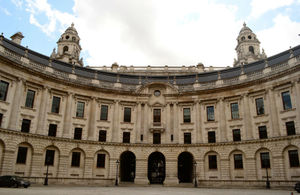 Culture Secretary Maria Miller has appointed two new Members to the Board of VisitEngland. Sarah Dunning is appointed for five years, and Nigel Halkes for four years, from 13 January 2014.
Biographical details
Sarah Dunning is the award-winning Chief Executive of Westmorland, a hospitality, catering and retail business based in Cumbria. She joined the family business in 1999, and was previously working in finance and recruitment. She is a Patron of Eden Valley Hospice, a Governor of Hunter Hall School, a Trustee of Lakeland Arts, and Scout Ambassador for Cumbria.
Nigel Halkes was a Managing Partner at Ernst and Young until December 2013, following a long career with the company in a variety of senior roles involving major operators in tourism and hospitality, as well as businesses in telecommunications and other sectors. He is also an Elected Member of the CBI London Council, and a Governor of Rowdeford School.
About VisitEngland
VisitEngland is the country's national tourist board. One of its key objectives is to grow the sector's value to the economy and to the community. By leading on the marketing of England as a destination to domestic and established overseas markets and through championing the visitor experience, VisitEngland intends to increase the value of the nation's tourism by 5% per annum over the next ten years. This will in turn provide around 250,000 new jobs.
Published 9 January 2014