News story
New blog post: the current limits of the online accountability of police and crime commissioners
The article was written by Professor Francesca Gains of the University of Manchester and Professor Vivien Lowndes of the University of Nottingham.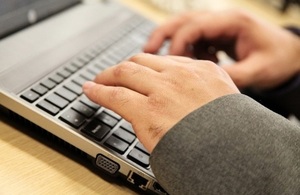 The Committee on Standards in Public Life recently visited Greater Manchester as part of the evidence gathering for our inquiry into the accountability, leadership and ethics of local policing.
Whilst in Manchester the Committee took the opportunity to meet with Francesca Gains, Professor of Public Policy at the University of Manchester, to discuss overlapping themes between her academic areas of interests and those emerging from our inquiry.
Professor Gains told the Committee about research she had conducted with Vivien Lowndes, Professor of Public Policy at the University of Nottingham, into police and crime commissioners and current limits of online accountability. In our new blog post Professors Gains and Lowndes provide an overview of their research, which is independent from the Committee's inquiry.
You can also follow the progress of our inquiry on Twitter.
Published 19 February 2015