News story
New bespoke kit for military aircrews
Military aircrews are set to benefit from new personal equipment designed specifically to meet their flying needs.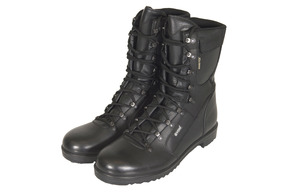 As part of a series of contracts worth more than £11 million new body armour, combat boots and eyewear will be provided to all pilots and aircrew on operations across the Royal Navy, Army and RAF.
The new body armour, supplied by Level Peaks Associates, has been designed so that it allows crews to manoeuvre easily around the cockpit while still offering armoured protection. The lightweight jacket is able to carry all essential kit, including radios, pistols and ammunition, and can also be fitted with a lifejacket and a winch hook for emergency rescues.
As part of a £3.25 million contract, pilots and crew members who wear glasses will now have access to specialist lightweight eyewear and contact lenses. The glasses, developed by ASE Corporate Eyewear, have flexible, polymer arms and lighter lenses which allow them to integrate fully with helmets and oxygen masks. This is the first time MOD has provided contact lenses for aircrew who prefer wearing them to glasses.
Personnel are also being provided with new footwear that has a flexible sole created to give pilots greater sensitivity and contact with control pedals in aircraft. The boots are available in both black and sand to give crews a choice depending on where they are operating.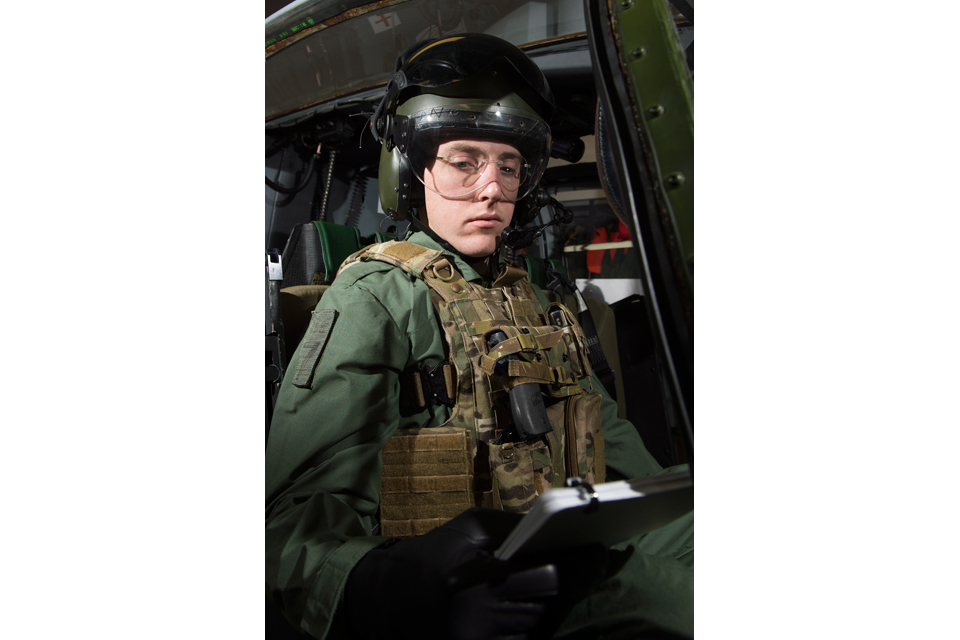 Flight Sergeant Baz Reynolds, a Puma crewman who tested the new body armour, said:
The level of ballistic protection offered by the new body armour is fantastic. Fitting and adjusting the jacket is a simple process and the ability to configure the pockets is great. It's quick and easy to put on too, which is especially important when you need to get airborne in a hurry.
Flight Lieutenant Calum 'Claw' Law of 72 (Reserve) Squadron, who trialled the new boots, said:
The boots perform really well. You can feel so much more through the soles than other boots that it really helps with accurate braking and rudder control. Outside the cockpit, they are good too because they give better grip and ankle support.
Minister for Defence Equipment, Support and Technology Philip Dunne said:
This new aircrew-specific equipment will help increase performance and comfort for those engaged in vital lifesaving roles in the skies above Afghanistan and here in the UK.

These latest contracts worth more than £11 million demonstrate MOD's ongoing commitment to provide Service personnel with the best equipment possible.
Published 28 May 2013