News story
New appointments to the Independent Police Complaints Commission
Two new deputy chairs and a Commissioner for Wales have been appointed to the IPCC, Damian Green announced Thursday (1 August)..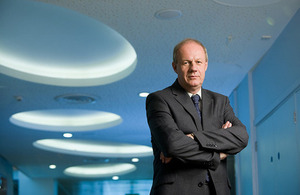 The decision to appoint two deputy chairs to support Independent Police Complaints Commission chair Dame Anne Owers reflects the IPCC's expanding workload, including the ongoing Hillsborough inquiry.
Strengthening IPCC
Rachel Cerfontyne will take up her position immediately while Sarah Green will step into her new role when current deputy chair Deborah Glass steps down later this year.
Both Ms Cerfontyne and Ms Green, who already held the roles of IPCC commissioners, will serve a five-year term.
Meanwhile Jan Williams OBE has been appointed as IPCC Commissioner for Wales, for an initial four-year term. She formally takes up her appointment today.
IPCC Commissioner for Wales
Her roles will be to ensure the IPCC meets its statutory obligations in overseeing the police complaints system, maintaining an effective and efficient oversight system and raising public confidence in the IPCC's work.
Damian Green, Minister of State for Policing and Criminal Justice, said:
I am pleased to announce these appointments to the IPCC. They will play a vital role in the commission's work to build public confidence in the police complaints system.
IPCC Commissioners are public appointments, made entirely on merit and in accordance with the Code of Practice issued by the Office of Commissioner for Public Appointments (OCPA).
Published 1 August 2013