News story
New appointment of Civil Procedure Rule Committee member
The Lord Chancellor has appointed a new member and reappointed 3 members to the Civil Procedure Rule Committee.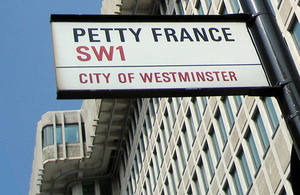 The Lord Chancellor, in consultation with the Master of the Rolls, has appointed Lizzie Iron as Lay Advice member of the Committee from 24 October 2016 for 3 years. Kate Wellington, Andrew Underwood and Richard Viney have been reappointed from 1 September 2017 for 3 years.
The Civil Procedure Rule Committee (CPRC) is a non-departmental public body which makes rules of court for the Civil Division of the Court of Appeal, the High Court and the County Court.
Biography
Lizzie Iron has held executive roles for charities in the military, welfare and legal sectors, including the Army Families Federation, Citizens Advice and the Personal Support Unit.
Published 1 December 2016