News story
New advice on competition law and leniency
The CMA has today issued a pair of 60-second summaries advising businesses on how to comply with competition law.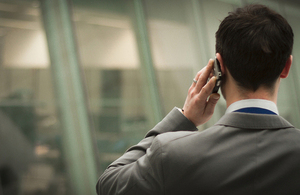 Company secretaries play a key role in advising boards on their corporate responsibilities, so the first summary offers them a quick guide on how to identify actions that may put a business at risk from competition law.
It also provides information on how to assist a company towards an effective compliance strategy and a warning of the potential penalties should a firm be in breach of the law.
The second summary provides information on the Competition and Markets Authority's (CMA) leniency policy for those who have been involved in a cartel and also warns of the potentially serious consequences of being involved in cartel activity.
The summary goes on to explain the benefits of applying for leniency if an individual or their business has been involved in a cartel arrangement and how they can contact the CMA to discuss leniency further. It also lays out the conditions attached to a successful application for leniency.
Published 27 March 2015