New addition to unique Harley-Davidson exhibition
Award-winning bike goes on display at Manchester show celebrating the iconic brand.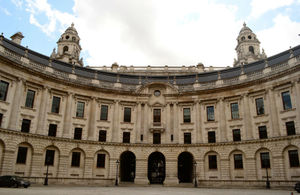 A world-beating customised motorcycle has become the latest installation at an exhibition in the Museum of Science & Industry, Manchester (MOSI).
Strike True II, a 2010 Harley-Davidson (C) Softail Crossbones motorcycle customized by the Shaw Harley-Davidson dealership, won top honours in its class at the 2010 World Championship of Custom Bike Building, in the US.
It is the latest guest bike in the Customising, Culture and Harley-Davidson exhibition, which features more than 30 models spanning about a century of the motorcycle's production, many of which have not been displayed to the public before.
The exhibition, which is the first of its kind, also looks at the bike builders, owners and enthusiasts who have embraced the customisation culture and the Harley-Davidson lifestyle.
Talking about the display, Tony Hill, Director of MOSI, said: "Harley-Davidson is the classic iconic motorcycle brand that is loved by bikers and design enthusiasts alike. Not only is it a symbol of American culture, but has been adopted by cultures around the world to reflect their own unique style and identity. MOSI already has a wonderful collection of historic motorcycles and ground-breaking engineering so we are delighted to build on this."
Customising, Culture and Harley-Davidson runs until 11 September.
Further information
Published 20 February 2012