New £3.6 million programme to help communities take control of their local pub
Comprehensive package of business development support, advice and funding to help establish community-owned pubs.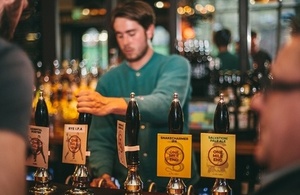 A major new support and finance programme to help people take control of their local pub for the benefit of the community has been announced by Community Pubs Minister Marcus Jones.
More than a Pub: The Community Pub Business Support Programme is a £3.62 million, 2-year programme that will see a comprehensive package of business development support, advice, and loan and grant funding being delivered to community groups in England to help them establish community-owned pubs that can clearly demonstrate how they will bring significant social, economic and environmental benefits to their communities.
Jointly funded by the Department for Communities and Local Government and Power to Change, the programme will be led by Plunkett Foundation and delivered in collaboration with leading organisations within the sector.
The programme aims to support 80 community-owned pubs to open over 2 years and will offer a flexible package of support including access to an advice line, events, workshops, peer-to-peer study visits, and business development advice.
It will also offer flexible bursary awards to fund very early stage activity, such as community consultation work, and a grant and loan package.
Forty communities have already successfully taken ownership of their local pub under community ownership, and a further 1,250 have been listed as 'assets of community value' under community rights, highlighting the important role that pubs play in local communities.
The programme seeks to support pubs such as these, where they advance a charitable purpose to benefit their communities by, for example:
providing regeneration through access to public services and facilities to those who are socially excluded
promoting employment, education and training in areas of high social need
encouraging volunteering, citizenship and community development as a hub for community groups
A great example is the Anglers Rest in Bamford, Derbyshire, which was purchased in 2013 by over 300 people from the local area and is now run for community benefit.
It not only houses the pub itself, but also a cafe and the local Post Office, and offers a much-needed community meeting venue, too. This has helped improve social cohesion and the regeneration of the village, and any profits generated by the Anglers Rest are reinvested back into the local community.
Speaking at the Campaign For Real Ale Parliamentary reception, Community Pubs Minister Marcus Jones said:
The Great British pub is a national treasure and this new £3.6 million programme will give our communities support to keep pubs at the heart of local life.

We have already abolished the unpopular beer and alcohol duty escalators, cut business taxes for pubs and given people the power to list their local as an asset of community value.

Today's announcement is one step further in protecting pubs as we listen to local communities and provide support on issues that matter to them - this is real devolution in action.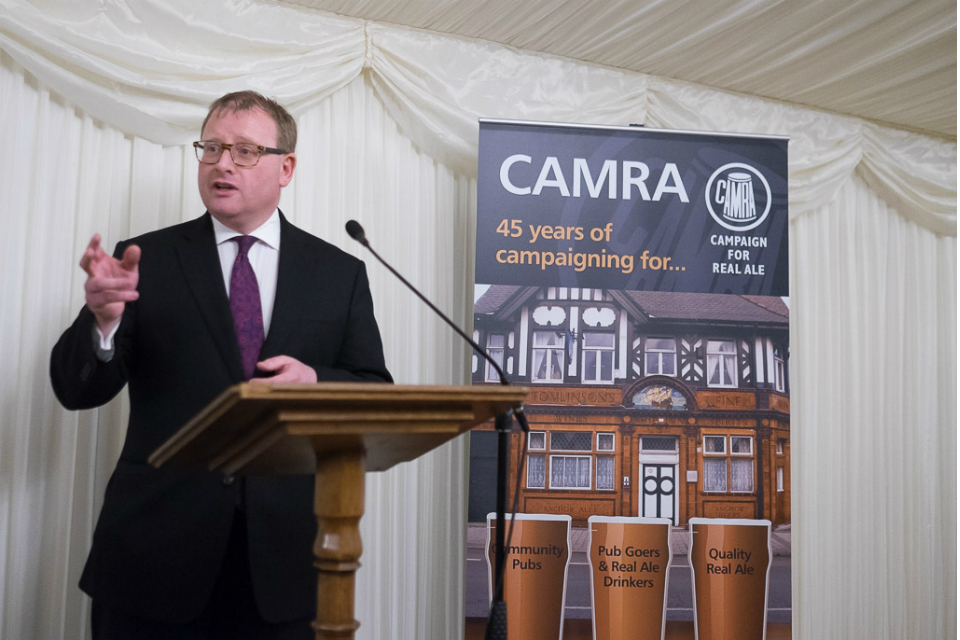 Vidhya Alakeson, Chief Executive of Power to Change, said:
We are delighted to be partners in this effort to accelerate the number of community-owned pubs that can tackle problems of urban and rural disadvantage.

By acting as hubs for a multitude of activities in their local communities, community-owned pubs can make a significant contribution to reducing isolation, improving well-being and providing access to basic services.

They can bring the heart back to many communities that have been hollowed out by the loss of local services.
Peter Couchman, Chief Executive of Plunkett Foundation, said:
This programme will significantly increase the number of community-owned pubs open and trading, bringing far-reaching benefits to local people.

For many communities, pubs are not just a place to drink; they are central to peoples' sense of place and identity, they provide an important place for people to meet and help to build community cohesion.
Further information
To find out more about the programme please call the programme advice line on 01993 810730 or visit www.plunkett.co.uk.
The department announced its element of the Community Pub Business Support programme on 11 September 2015.
This week is Community Rights Week. The Community Rights movement continues to go from strength to strength with latest figures showing more than 3,000 buildings, green spaces and other much loved local assets including 1,250 pubs protected.
Want to get involved in your community? See the My Community Rights website for details on how to go about it.
More than a pub: The Community Pub Business Support Programme
This is a unique 2 year programme established to help support community ownership of pubs in England. Its value is £3.62 million and is jointly funded by the Department for Communities and Local Government and the Power to Change Trust.
It will be led by Plunkett Foundation and delivered in collaboration with Co-operative & Community Finance, the Campaign for Real Ale (CAMRA), Co-operative Mutual Solutions, Pub is the Hub and Locality.
For the first time it will offer the community pub sector access to an end-to-end support programme including capacity building and a finance package made up of loans and grants.
Plunkett Foundation
The Plunkett Foundation helps communities to take control of their challenges and overcome them together.
They support people, predominantly in rural areas, to set up and run life-changing community co-operatives; enterprises that are owned and run democratically by large numbers of people in their community.
They help people to tackle a range of issues, from isolation and loneliness to poverty, and come in many forms including shops, cafes, pubs and land-based initiatives, and everything in between.
About Power to Change
Started in 2015, Power to Change is an independent charitable trust endowed with £150 million from the Big Lottery Fund to grow community business in England.
Over the next 9 years, we will provide funding and support to help build many more sustainable community businesses that have positive economic, social and environmental impact in local places across England.
About the Big Lottery Fund
The Big Lottery Fund supports the aspirations of people who want to make life better for their communities across the UK.
We are responsible for giving out 40% of the money raised by the National Lottery and invest over £650 million a year in projects big and small in health, education, environment and charitable purposes.
Since June 2004 they have awarded over £8 billion to projects that change the lives of millions of people. Every year we fund 13,000 small local projects tackling big social problems like poor mental health and homelessness.
Office address and general enquiries
2 Marsham Street
London
SW1P 4DF
If your enquiry is related to COVID-19 please check our guidance page first before you contact us - https://www.gov.uk/guidance/coronavirus-covid-19-guidance-for-local-government.

If you still need to contact us please use the contact form above to get in touch, because of coronavirus (COVID-19). If you send it by post it will not receive a reply within normal timescale.
Published 10 March 2016