News story
New 2050 simulation puts power in public hands
How would you meet our energy demands and reduce carbon emissions by 2050? Build 50 new nuclear power stations? Build 20,000 onshore…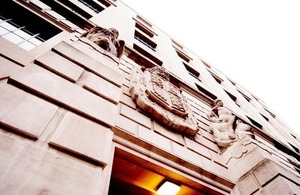 ---
How would you meet our energy demands and reduce carbon emissions by 2050?
Build 50 new nuclear power stations?
Build 20,000 onshore wind turbines?
Reduce average home temperatures by 1.5 degrees celsius through smarter heating?
Convert all cars to electric power?
Put external wall insulation on every home?
A new online simulation going live today will give the public the chance to take the big decisions about the nation's energy future.
Whether you want to build more nuclear power stations, move everyone to electric cars, or put solar panels on every roof, the choice is yours as long as you can hit the 2050 target to reduce carbon emissions by 80% while keeping the lights on.
Launched today in London by the Department of Energy and Climate Change, My2050 is a user-friendly web application designed to help the public have a go at making the choices we face when it comes to moving to a secure, low-carbon economy, and to let DECC know what they want 2050 to look like.
Energy and Climate Change Secretary The Rt Hon Chris Huhne MP said:
"There's no silver bullet solution to the UK's energy future. This project is all about getting to grips with the hard choices and trade-offs which need to be made, choices which will affect our homes, communities and the way we travel. We can't afford to leave it till tomorrow - so get involved today."
In addition to launching the My2050 simulation, the Government has also updated its more technical counterpart, the 2050 Calculator, which gives a more detailed look at the UK's energy and emissions system based on the physical and technical limits of different technologies across the supply and demand side. This launch of the updated 2050 Calculator follows extensive discussion with engineers, environmental groups, energy producers and many others to build a more accurate picture of the UK's future energy potential.
To promote this launch, DECC is hosting a 2050 Pathways Debate on the DECC blog from 3 March, including contributions from Mark Lynas, National Grid, Energy Technologies Institute, and Friends of the Earth. This will be thrown open to public participation on Monday 7 March for a discussion aimed at getting to the heart of the difficult energy issues the UK will have to deal with over the coming years.
---
Notes for editors
You can access My2050 at www.decc.gov.uk/my2050.

You can find the 2050 Calculator here http://2050-calculator-tool.decc.gov.uk/ and the new version will go live at 0001 Thursday 3 March.

You can find the updated 2050 Pathways from 0930 on Thursday 3 March at http://decc.gov.uk/2050 - the 17 new illustrative pathways set out a range of scenarios, including:
a spread effort pathway (updated Pathway Alpha from July 2010)
maximising demand reduction across all sectors
maximising demand reduction for individuals only
maximising demand reduction for business only
electrify all possible sectors
electrify all sectors except heating
electrify all sectors except transport
bioenergy used for solid fuel
bioenergy used for liquid fuel
bioenergy used for gaseous fuel
strong emphasis on renewable generation
strong emphasis on offshore renewable generation
strong emphasis on nuclear generation
strong emphasis on CCS generation
strong emphasis on gas generation
strong emphasis on microgeneration
hedging strategy that reaches a 90% target
BIS (through Sciencewise-ERC) and DECC have co-funded development of My2050. Sciencewise-ERC is the UK's national centre for public dialogue in policy making involving science and technology issues.

Delib is a digital democracy agency connecting people to better governance.
Published 3 March 2011