Network of advocates to speak up for crime victims
Victims and witnesses in England and Wales will benefit from £1m intiative says Theresa May.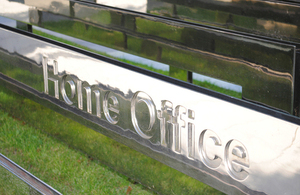 Victims of crime and antisocial behaviour, including bereaved families, will benefit from additional support in their communities, Home Secretary Theresa May announced today.
 
New funding of £1m will be spent across the country to ensure victims and witnesses are given a powerful local voice.
 
Commissioner for victims and witnesses Louise Casey will work with national charity Victim Support to set up a network of advocates who will:
hear directly from victims and witnesses about their experiences through public meetings, links with victims' groups, surveys and discussions with residents in high-crime areas
look at what is in place to help victims locally, whether victims can access these services and if all the victims that need help are getting it
set out what needs to be done locally to better protect and support victims
make sure local crime and policing strategies reflect victims' needs and priorities
And when police and crime commissioners (PCCs) - elected by the public - are introduced in 2012, the advocates will advise them on victims' needs.
 
The Home Secretary said: 'Crime and antisocial behaviour blights communities and can make people's lives an absolute misery, in some cases leading to tragic consequences.
 
'I am delighted this money will see victims better represented at a local level ahead of PCCs who will take forward this important work from May next year.
 
'We are also currently consulting on a new way to tackle antisocial behaviour including giving residents the power to compel local agencies to take action against repeat offenders.'
A louder voice for victims
Louise Casey added: 'This is a real show of support from the government.
'The role of PCCs has been designed to bring in much needed local accountability on crime and policing and I welcome their clear obligation to represent the needs of victims of crime in the communities they will serve. 
'This funding from the Home Secretary allows for the ground to be laid in advance of the arrival of PCCs to gauge what victims experiences are, what services are currently on offer and what more will need to be done.
'I hope that it means PCCs will arrive with the full picture on victims' priorities and can make any changes needed quickly.  I believe this will mean that, in future, victims will then have a louder voice around the table of local crime and policing, where in the past it has often been neglected.'
Have your say
Meanwhile, a range of measures to tackle anti-social behaviour have been unveiled by the government.
Plans include powers to compel local agencies to investigate anti-social behaviour if it has been reported by several people or by the same person three times.
This 'community trigger' forms part of a government consultation.
The new plans would replace 18 of the formal powers currently available with just five.
Published 21 March 2011