Press release
Nazo Moosa steps down from the Charity Commission board
Chairman thanks Nazo Moosa for her 'very important contribution'.
This news article was withdrawn on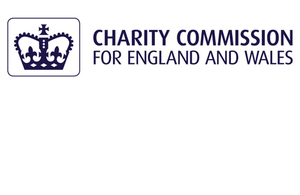 The Charity Commission has announced that Nazo Moosa has tendered her resignation as a Board member and chair of the Audit and Risk Committee, with effect from 18 September.
William Shawcross, Chairman of the Charity Commission, said:
Nazo has made a very important contribution as a member of the Charity Commission Board over the last year. Her experience in change management and her business expertise has been invaluable to the Commission during the last year as we have embarked on a wide ranging programme of change and improvement. I am so grateful to her for all she has done.
Nazo Moosa said:
It has been an honour to serve on the Charity Commission Board and play my part in building the Commission into a proactive, efficient regulator of charity. Unfortunately it has been increasingly difficult lately to combine the time commitment the Board role has required with my full time job, which involves considerable international travel. I have therefore tendered my resignation with regret.
Appointments to the Charity Commission Board are made by the Minister for the Cabinet Office, in accordance with the Office of the Commissioner for Public Appointments (OCPA) Code of Practice. Recruitment for a new Charity Commission Board member to chair the Audit and Risk Committee will begin shortly.
Ends
PR 46/14
Notes to Editors
The Charity Commission is the independent regulator of charities in England and Wales. See www.charitycommission.gov.uk for further information.
Our mission is to be the independent registrar and regulator of charities in England and Wales, acting in the public's interest, to ensure that:

charities know what they have to do
the public know what charities do
charities are held to account

Nazo Moosa began serving on the Charity Commission Board on 13 May 2013.
Published 6 June 2014