News story
Navy pilots swap Afghan desert for Norway snow
Personnel from the Commando Helicopter Force have been getting firmly entrenched in freezing Arctic Circle conditions.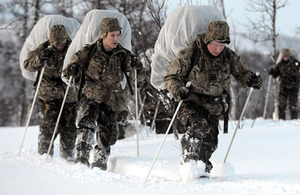 Taking part in Arctic and mountain training, aircrew and support personnel from 845 Naval Air Squadron are on exercise in Norway for the next few months.
Based at Royal Norwegian Air Force base Bardufoss, the aim is to teach the Sea King helicopter crews how to safely operate in the hazardous terrain. The practice of landing Sea Kings in the snow is similar to the desert where they have to touch down in dust and sand.
As well as practising their helicopter flying skills, the aircrews have been learning survival techniques, beginning with a route march through the snow.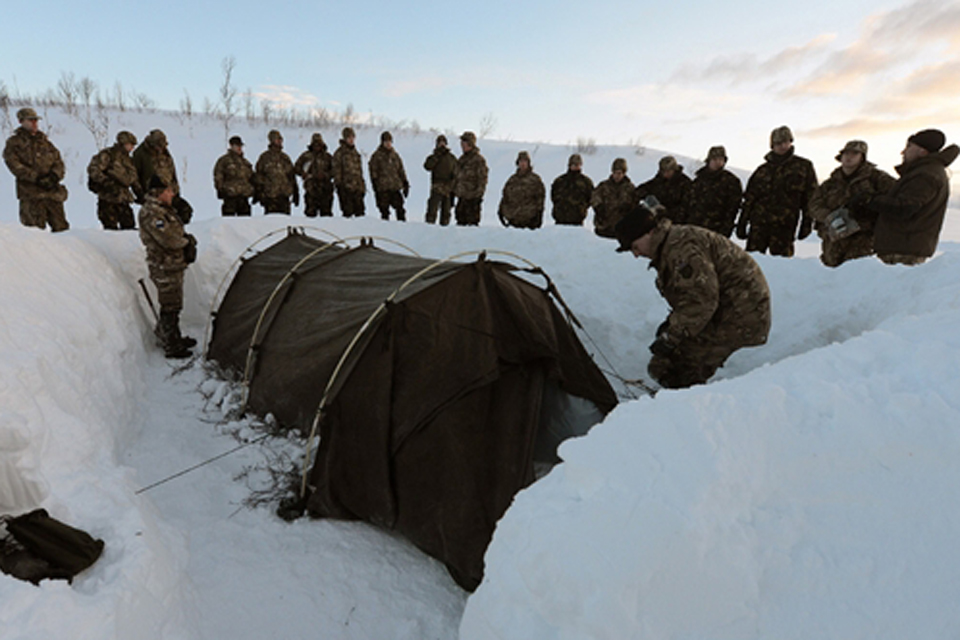 The naval personnel carried 30 kilograms on their backs while the lead man pulled a sledge containing a tent, rations, cooking fuel and other essential survival equipment.
Following a 12-hour trek in their snowshoes, the team were briefed by survival instructors on how to construct their tent amid rapidly plummeting temperatures, with a wind chill factor of -50°C.
As the naval support squadron for 3 Commando Brigade Royal Marines, the members of 845 Naval Air Squadron are known as 'Junglies' following their operations in the jungles of Borneo.
They are the UK's mountain and cold weather specialists, and have been regularly honing their skills in Norway for 44 years.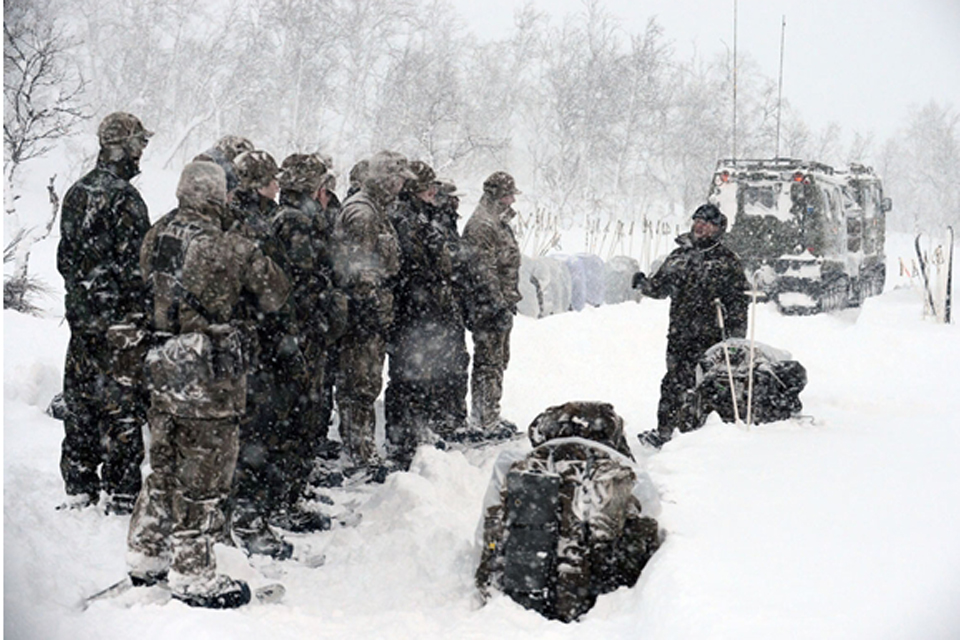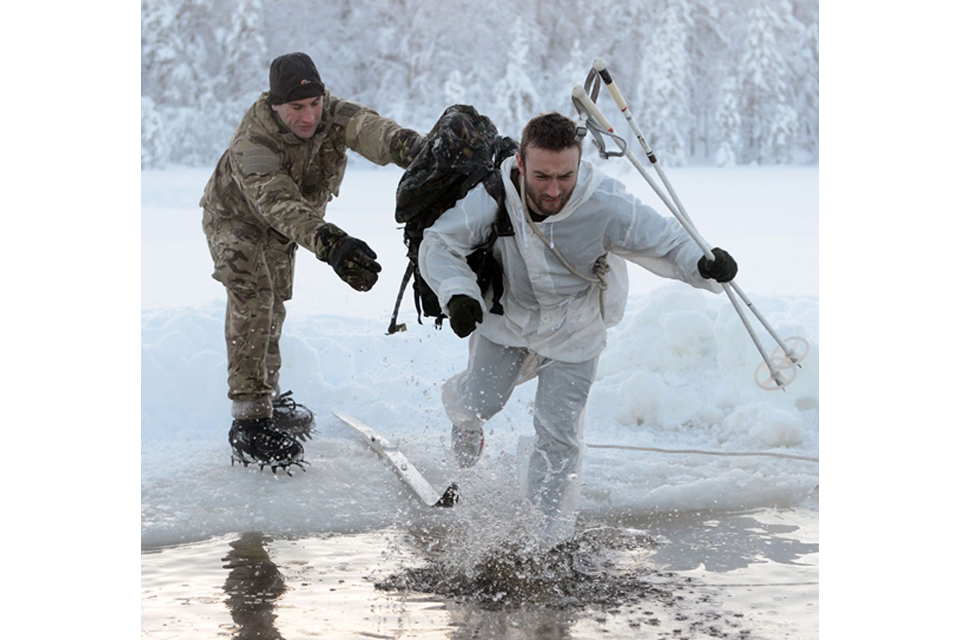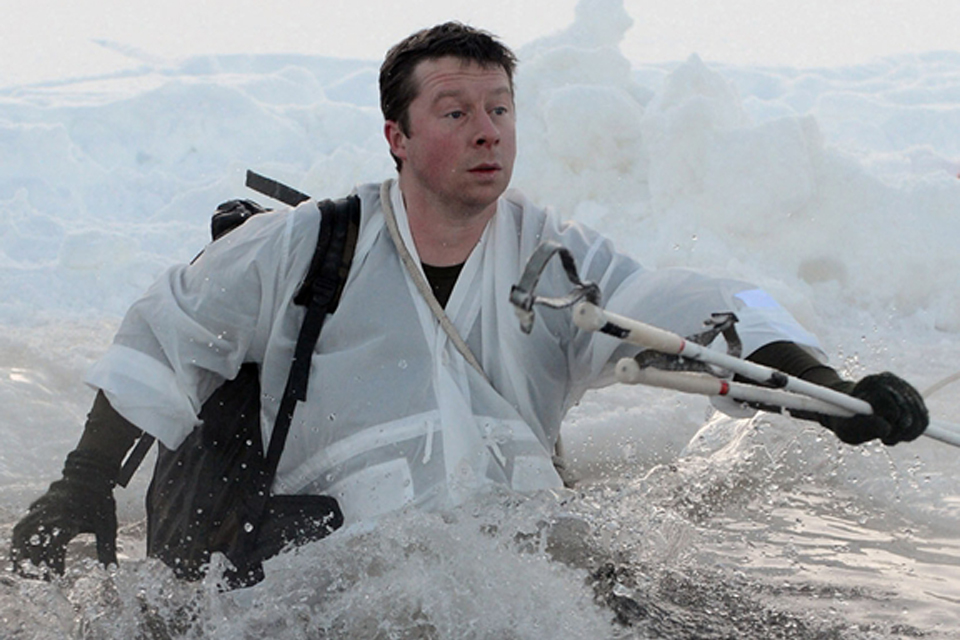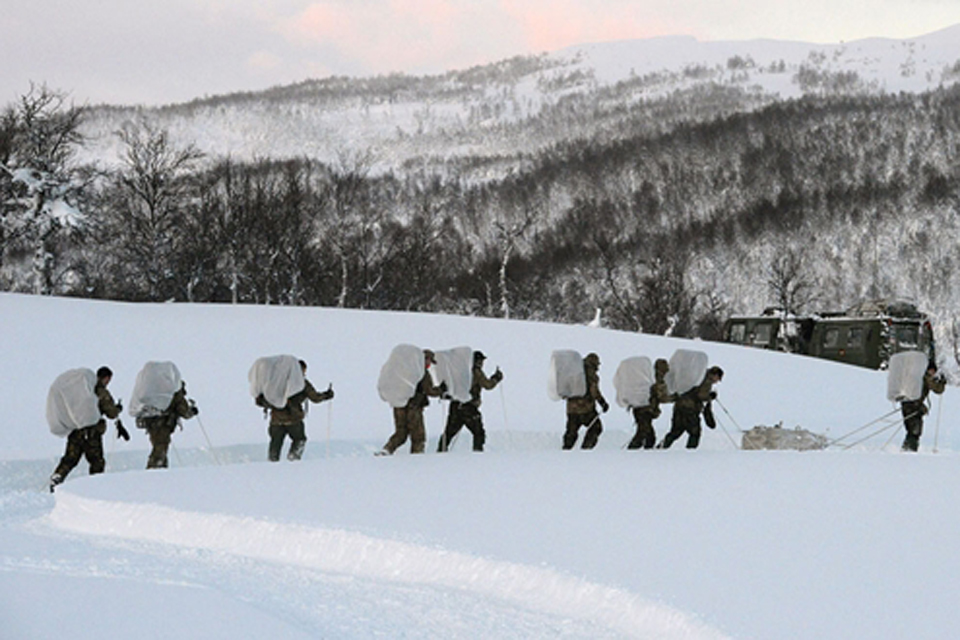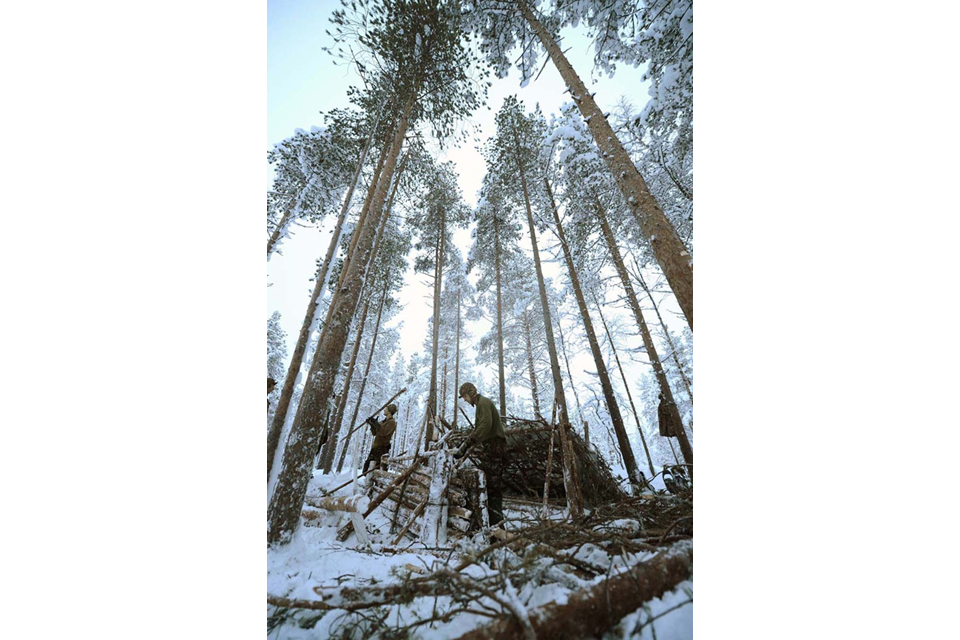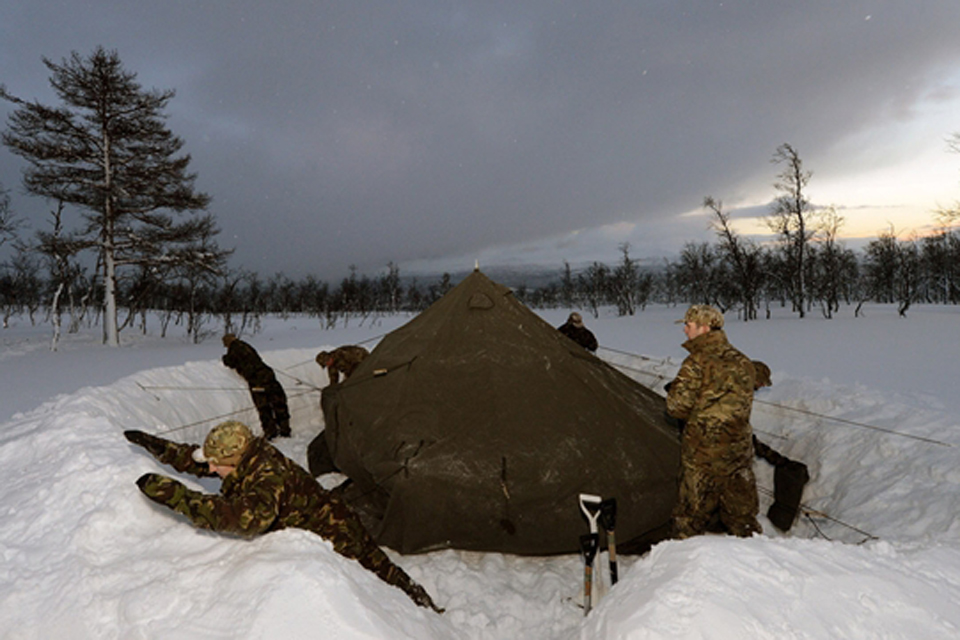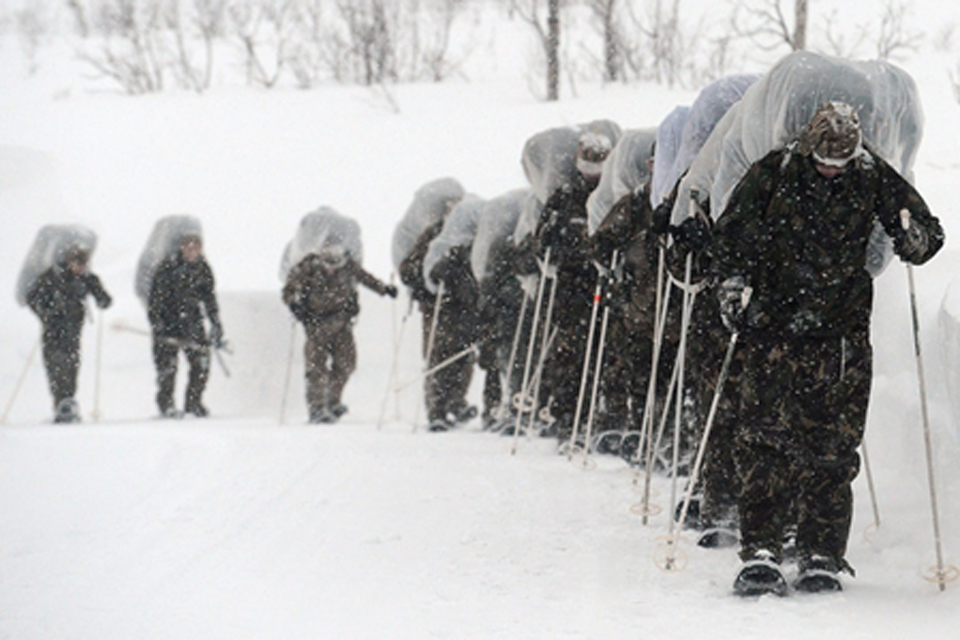 Published 1 February 2013