News story
Navy head visits Royal Marines in Afghanistan
The First Sea Lord has visited Royal Marines of 40 Commando at their central Helmand base in Afghanistan.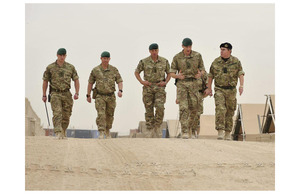 Admiral Sir Mark Stanhope, First Sea Lord and Chief of the Naval Staff, visited Afghanistan to receive a first-hand update on operations and the transition of security control to Afghan forces.
As part of his tour, Admiral Stanhope visited Taunton-based 40 Commando at Main Operating Base Price, which Royal Marines have renamed 'HMS Price' in accordance with naval tradition. There he had lunch with commandos of all ranks before receiving an update from the unit's commanding officer, Lieutenant Colonel Matt Jackson RM.
Admiral Stanhope said:
Albeit short, I was delighted to have visited 40 Commando at 'HMS Price' where it was clear they were conducting tasks with zeal and working with a calm sense of purpose. Their assured professionalism was palpable, and I left extremely confident of the team's ability to deliver their mission and overcome future challenges.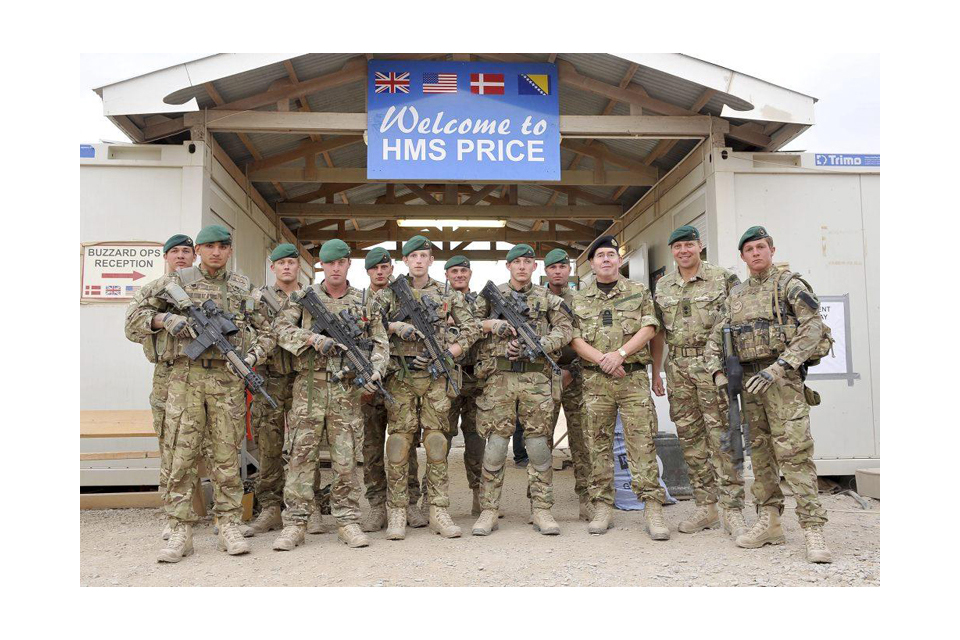 The contribution that the Royal Marines are making to the security of Helmand province is essential to coalition plans and they have made an impressive start to their deployment.
The Afghans could have no better mentors in imbuing the confidence they require to take responsibility for their own security.
'HMS Price' and surrounding locations in central Helmand are home to 650 men and women of 40 Commando and supporting forces who began their tour of duty on Operation HERRICK 17 in September.
During the six-month deployment, the Marines' mission is to increasingly become a supporting unit for Afghan National Security Forces as part of the ISAF drawdown in Afghanistan.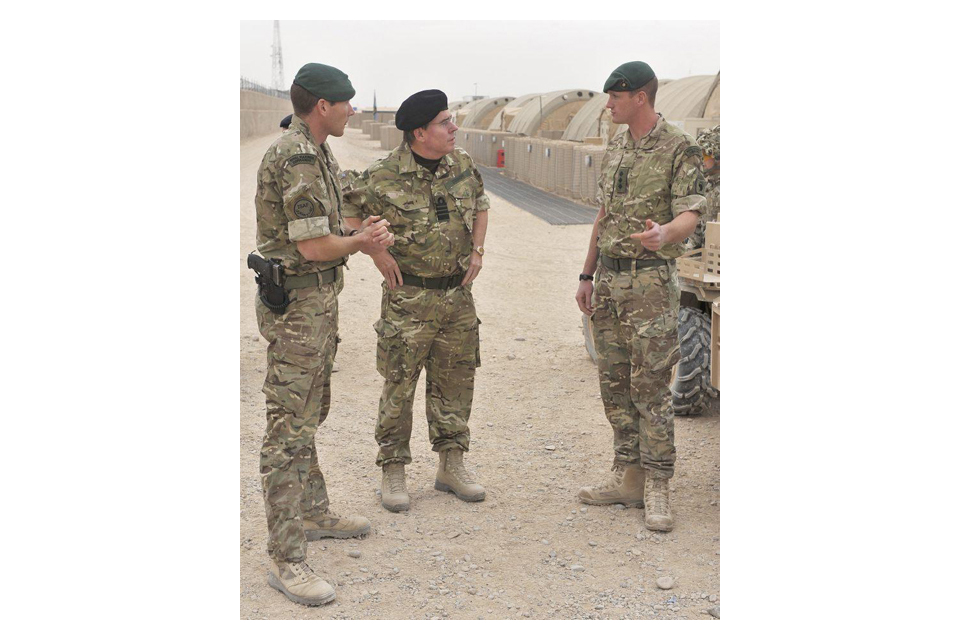 Lt Col Jackson said:
40 Commando Royal Marines were delighted to see the First Sea Lord at 'HMS Price' in central Helmand. That he was able to take time out of his busy schedule to visit was a real statement of intent that was not lost on us.
It was great to be able to tell him about the significant progress that has been made in central Helmand and to detail the involvement by UK servicemen and women, and specifically the Royal Marines, deployed on Operations HERRICK 5, 7, 9, 12, 14 and now 17. A UK presence has helped the Afghan National Security Forces take a lead in the country's security.
Published 4 December 2012