Natural History Museum updates displays
The Natural History Museum brings out more of its collections into the public galleries.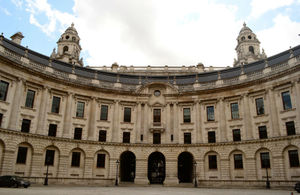 From Guy the gorilla and a giant lemur skull, to paintings of dodos from the 17th century, the Natural History Museum is bringing more of its collections from behind the scenes into the public galleries.
This year a selection of the 70 million specimens looked after by the museum will be displayed in the Museum's public galleries. The collections include the skeleton of the Thames whale, which stranded in the River Thames in January 2006 and Guy the gorilla, who takes pride of place in the temporary Sexual Nature exhibition (opening on 11 February).
Last week also saw the launch of the First Time Out project with a Museum giant lemur cranium and mandible going on display for the first time.
The Museum's collections are unusual as they are also used by scientists in their research into biodiversity issues such as climate change or malaria eradication.
And if you'd like to get behind the scenes to see more of the Museum's specimen collections, there are free daily guided tours that give you a glimpse of the 27 km of shelves and tanks holding creatures such as the giant squid and colossal squid.
Further information
Published 8 February 2011