Nationwide boost to mobile coverage moves a step closer
Mobile network operators agree on scheme financing.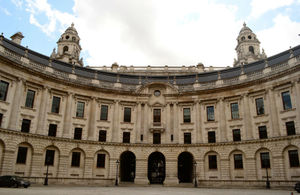 Drastically improved mobile phone coverage in areas where there is currently none has moved a step closer today, following agreement between Government and Mobile Network Operators on how the scheme will be financed. With State Aid clearance from the European Commission in December, this agreement allows Government to press forward with the next step of the procurement, aiming to have a contractor ready to start work in May.
We have previously announced up to £150m funding to improve mobile coverage and quality across the UK - known as the Mobile Infrastructure Project (MIP). This is intended to improve mobile phone coverage through building additional mobile phone masts in uncovered areas, whilst ensuring technical solutions are compatible with future technological developments. There are areas of the UK where no mobile coverage is provided by any Mobile Network Operator. 
Mobile not-spots
In certain areas of the UK, particularly rural areas, there is a limited commercial case for market-driven private investment to improve coverage. Ofcom have identified 80,484 premises in complete "not spots". The aim of the MIP is to cover as many of these premises as we can, as well as ten roads identified in the 2012 Budget.
We have capital funding available to take forward building masts with power and network connections. The procurement underway is to identify a MIP Provider to build, own and operate this infrastructure.
This is only part of the story though. The Mobile Network Operators have agreed to provide the actual network coverage from the masts, as well as meeting the running costs for the sites for their operating life, giving us a sustainable solution to mobile coverage.
Further information
Published 31 January 2013