National project on medical weighing equipment for 2014 to 2015
Medical weighing equipment has been selected as the subject of the national metrology project for 2014 to 2015.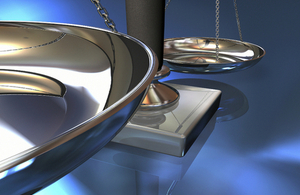 Following the results of the requested projects published in the Section 70 Report for 2012 to 2013, the Local Government Metrology Group have chosen a project for 2014 to 2015 based on medical weighing equipment in locations other than hospitals.
To find out how to take part see the Invitation to local authorities (PDF, 347 KB, 2 pages)
Background
The national projects are organised to add value to inspection work which has been done by individual trading standards services as part of their local responsibility. Such work, which has been undertaken across the UK has been focused on a particular subject and has been nationally collated.
Published 11 December 2013