News story
National Institute for Health Research to award professorships
Eight of the UK's most promising leaders in medical health research will each be awarded a National Institute for Health Research (NIHR) professorship…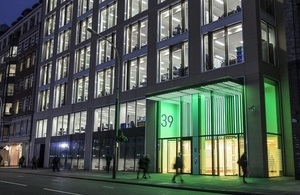 Eight of the UK's most promising leaders in medical health research will each be awarded a National Institute for Health Research (NIHR) professorship, the Government announced today.
Each professor will receive around £1.5 million of funding to conduct research into conditions that affect millions of patients across the UK. Projects that will be able to go ahead because of these professorships include:
helping people living with cancer to have a better quality of life by using a newly identified genetic tumour signature to develop more personalised treatment
developing new surgical techniques to treat patients with bowel cancer including robotics, biosensors and fluorescent guidance
working with soldiers and civilians to minimise the long-term debilitating effects that head injuries have on the brain
improving care for pregnant women and babies with life-threatening illnesses
Health Minister Anne Milton said:
'The professors will be given the opportunity to develop their research programmes, but most importantly they won't stop treating NHS patients. This will help make sure that new ideas make the leap from the bench to the bedside.
'We want to see medical research advance, and to do that it is essential that we nurture the very best researchers to the benefit of NHS patients.'
Published 15 February 2012