News story
National Grid call for evidence extension
On 9th October 2012, National Grid, as the System Operator, the proposed delivery body for Electricity Market Reform (EMR), published a call…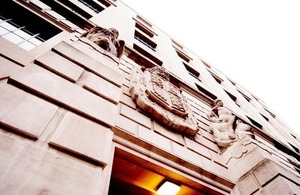 On 9th October 2012, National Grid, as the System Operator, the proposed delivery body for Electricity Market Reform (EMR), published a call for evidence to gather data and evidence to feed into  the analysis it will undertake to inform CfD strike prices for renewable technologies.
This evidence and analysis will inform Government's EMR delivery plan, to be published in 2013, subject to Royal Assent of the Energy Bill. Government intends to formally  commission the analysis alongside the introduction of the 2012 Energy Bill.  It will publish the commission along with other details on EMR.
On 21st November 2012, National Grid announced an extension to the call for evidence. The extension for responses to Questionnaire 1 is to 10th December 2012, and for Questionnaire 2 to 7th January 2013. DECC welcomes this extension, which will allow respondents sufficient time to respond in full. This extension does not affect our planned timescales for the delivery of the EMR mechanisms or for the EMR delivery plan, as set out previously. They also provide additional information and clarity on how they will use and treat the data gathered.
DECC has also made available further information on how it expects to use the data and information gathered by National Grid from this call for evidence, the form in which the Department expects to receive the data and the protections and relevant procedures in place.
This information bulletin was circulated to the EMR stakeholder distribution list. If you would like to be added to that distribution list please
email elec.marketreforms@decc.gsi.gov.uk .
Published 22 November 2012