National Citizen Service pilots announced
The National Citizen Service will become a reality next year.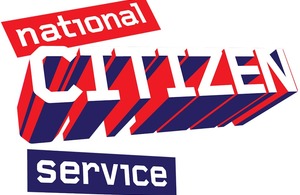 It will provide young people with new experiences and skills to improve their confidence and help them make a difference in their communities.
Francis Maude, Minister for the Cabinet Office, has announced the locations and providers of the first National Citizen Service pilots, to take place in summer 2011.
The scheme, part funded by the Department of Communities and Local Government (DCLG), aims to help young people with the transition to adulthood and encourage them to get involved in improving their local area. In addition to a 2-week residential component, participants will work together to develop social action projects in their own neighbourhoods.
Communities Minister Andrew Stunell said:
"Today's young people possess a huge amount of talent and energy but too often can feel disconnected from wider society. For many, National Citizen Service will be the first opportunity they have to leave their everyday surroundings, get out of their comfort zone and engage with people from different backgrounds.
"The activities will equip participants with essential skills and allow them to develop as individuals. Not only that, but the whole of society be changed for the better by more confident, empowered and engaged young people.
"This scheme is crucial for strengthening the foundations of the Big Society and I am fully committed to supporting it."
Young people will be directly involved in the forward momentum of the programme, as feedback from participants in next year's pilots will inform the future development of the scheme and the nationwide roll-out.
Several of the chosen providers' proposals included strong partnership working with councils and other partners. The government hopes that many other local authorities will be inspired to consider hosting a pilot in their area.
Published 12 November 2010