National Citizen Service (NCS) Pilot in Northern Ireland
Young people in Northern Ireland will be able to take part in National Citizen Service (NCS) in autumn 2012.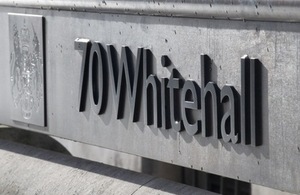 Young people in Northern Ireland will, this autumn, be able to take part in National Citizen Service (NCS). We are launching a competitive grant process to find a provider to deliver 250 places for year 11 students this autumn.
NCS brings young people together from different backgrounds to work together, and teaches them what it means to be responsible and serve their communities. It gives young people the chance to prove to themselves and their peers what they can do, develop their confidence and learn new skills that employers and universities will love. In 2011 over 8,000 young people took part in NCS and this year, there are 30,000 places available in England.
Young people take part in a residential week and deliver two social action projects on a cross community basis. Young people from Northern Ireland will also travel to England to meet other NCS participants for a weekend at the end of the year.
An independent evaluation of last year's programme showed that NCS had a real impact on young people with 95% of participants reporting that NCS gave them the chance to develop useful skills for the future.
Minister for Social Development, Nelson McCausland MLA said:
I welcome the invitation to launch a Northern Ireland pilot of the National Citizens Service.  It is entirely complementary to the programmes my department is delivering under Neighbourhood Renewal and Community Development, and also under my responsibilities for volunteering. It is also consistent with the Delivering Social Change agenda. I look forward with interest to the autumn pilot which I would encourage young people from across our community to take part in if they are given the opportunity. 
Minister of State for Northern Ireland, Hugo Swire MP said:
I am delighted that we have reached an agreement on bringing NCS to Northern Ireland and that Nelson McCausland is pushing forward with the scheme.  Northern Ireland is a society with enormous potential and energy and this scheme represents a significant opportunity to help harness the talent of young people to improve their communities and encourage active citizenship.
Minister for Civil Society, Nick Hurd MP, said:
I am delighted that young people in Northern Ireland will now be able to benefit from NCS. Last year, over 200 000 hours of social action were completed by NCS participants. I am looking forward to seeing the impact of the NCS social action projects across the community in Northern Ireland.
Notes to editors
Details of how to apply to apply to deliver this pilot can be found on the page 'National Citizen Service in Northern Ireland', and at:
As part of the competitive grant process, we will be holding an Information Session on Wednesday 11 July at 10am at:
NICVA (Northern Ireland Council for Voluntary Action)
61 Duncairn Gardens
Belfast
People can register to attend the event by visiting the following link: www.nicva.org/events/national-citizen-service-ncs-pilot-northern-ireland-q-session or emailing georgie.finlay@nicva.org.
Published 3 July 2012