Press release
National Citizen Service
National Citizen Service is a flagship initiative supporting the government's vision for building the Big Society.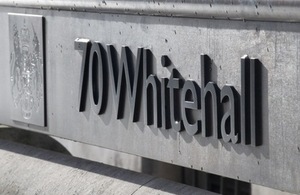 National Citizen Service is a flagship initiative supporting the government's vision for building the Big Society.  NCS will act as a gateway to the Big Society for many young people, by supporting them to develop the skills and attitudes they need to get more engaged with their communities and become active and responsible citizens.
The programme will promote:
A more cohesive society by mixing participants of different backgrounds.
A more responsible society by supporting the transition into adulthood for young people.
A more engaged society by enabling young people to work together to create social action projects in their local communities.
Commissioning process
We plan to run a pilot for around 10,000 young people from June to September 2011, and we will begin a competitive tendering exercise for organisations to deliver these pilots in early August1 . A specification document will be published on 2 August, inviting potential providers to submit bids. Organisations will develop bids from then, and we will announce the successful candidates at the end of October, at the latest.  (The scale of the project will be subject to the Spending Review).
We are looking for organisations that can deliver an NCS pilot at a range of different scales, so that diverse approaches can be piloted.
The government is looking to award grant funding agreements to organisations that can deliver the programme in a range of locations across England during the pilot period. Providers must ensure that participants have the opportunity to mix with other young people from different geographical areas during their NCS programme. The government is particularly interested in proposals that can deliver in rural and suburban areas, to test the NCS offer across the country.
Proposals should demonstrate a clear commitment to diversity and ensure that pilots involve a balanced social mix of young people. Mixing young people from different backgrounds is one of the core objectives of NCS, and we are looking for organisations to set out innovative approaches to achieving this.
Programme
All young people participating in NCS pilot programmes will have a common experience, wherever they live, whatever their background and whichever organisation delivers the programme. We will be asking that bids include five distinct phases of activity:
Phase 1: An introductory phase in which expectations will be set and relationships built between participants and staff.
Phase 2: A set of tasks, completed in a residential setting away from home, which are personally challenging (typically in the form of an outdoor challenge experience), and focused on personal and social development (one week). 
Phase 3: A set of structured tasks involving visiting and helping the local community and developing skills, again the aim is that this would be completed in a residential setting away from home (one week).
Phase 4: Participants to design a social action task in consultation with the local community (one week).
Phase 5 onwards:

A period of 30 hours of social action on a part-time basis.
A fair/event to encourage participants to get involved in ongoing social action or volunteering activities in their area (with a view to creating an NCS alumni scheme).
A large celebration and graduation event for participants and their guests.
An alumni programme, including training sessions and reunion events, to build on the enthusiasm and relationships generated by NCS.
We hope to be able to offer outstanding NCS graduates the opportunity to take part in a programme of social action projects in developing countries.
It is anticipated that the programme will last for around 7-8 weeks. The initial three phases of activity should be consecutive, and made up of three weeks of full time activities (phases 2, 3 and 4) followed by a regular pattern of part time participation over a further 4 week period.
A minimum of ten days and nights should be spent on a residential basis away from participants' homes to give the participants the opportunity to develop life skills and resilience, such as managing a budget and cooking meals.
This is a unique opportunity for organisations to work in partnership with government to deliver the National Citizen Service pilot, and to influence the future design of NCS for delivery in 2012 and beyond.
More information
For more information or to express an interest email mailbox.nationalcitizenservice@education.gsi.gov.uk
---
Notes
All government programmes are currently being considered as part of the Spending Review, and we will know how much funding is available for NCS when this process concludes in autumn 2010
Published 8 September 2012