News story
National Apprenticeship Awards 2011 launches
Applications open today to find England's top apprentices and apprentice employers.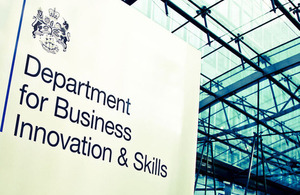 The awards, run by the National Apprenticeship Service, are open to all organisations that employ apprentices, and to apprentices themselves. The awards ceremony will be held in London on 29 June 2011.
John Hayes, Minister of State for Further Education, Skills and Lifelong Learning said:
"I have put Apprenticeships at the heart of our skills strategy because they encourage ambition and enterprise, and help drive economic and social progress. These awards offer a great platform for young people and employers to gain recognition not just for excelling in their chosen field, but for playing a leading part in that vital process."
Read John Hayes call for a new arts and crafts movement

Apprenticeship awards will honour top 100 employers
The National Apprenticeship Service, in partnership with City & Guilds, will be listing England's Top 100 Apprenticeship employers as part of this year's awards. As well as four employer category winners, the 24 best other employers in each category will be honoured in the published Top 100 Apprenticeship employers list.
Applications begin on 18 January 2011 and close on 25 March 2011. Nomination categories are:
Young Apprentice of the Year (school year 11 only)
Apprentice of the Year
Advanced Apprentice of the Year
Higher Apprentice of the Year
Small Employer of the Year (1 - 24 employees)
Medium Employer of the Year (25 - 249 employees)
Large Employer of the Year (250 - 4,999 employees)
Macro Employer of the Year (5,000 + employees)
Apprenticeship success
Last year Holly Manley, 20, a retail management apprentice from Dartford in Kent, was crowned National Apprentice of the Year 2010. Holly's story is an example of how Apprenticeships provide training to expand career horizons. Through her hard work she was promoted, in a matter of months, from supervisor to store manager and now leads a successful team at Superdrug, achieving high sales targets. Speaking about her experience, Holly said;
"Winning the 'National Apprentice of the Year 2010' was absolutely amazing and has opened up a lot of doors for me. It's amazing to be selected from all the apprentices nationwide - and such a boost to know that all your hard work is being recognised"
Links
Published 18 January 2011