Government response
NAO report on maternity services
Health minister Dr Dan Poulter's response to National Audit Office (NAO) report into maternity services.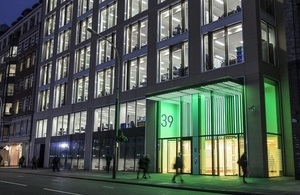 In response to the NAO report on maternity services, minister for health and maternity Dr Dan Poulter commented on what the government has done to improve services.
He said:
We have always recognised the need for greater investment in midwives and maternity units. The NHS now has over 1,300 more midwives since May 2010 and there are a record 5,000 more in training. The number of midwives working in our NHS is increasing twice as quickly as the birthrate, and the presence of consultant doctors on maternity wards has increased significantly too.

This report shows that most women have good outcomes and positive experiences of maternity care. We know 84 per cent of women now say they have good care, which has gone up from 75 per cent six years ago. But we are determined to improve further.

Last year, I announced a £25 million fund to pay for improvements to over 100 maternity wards and birthing units, including nine new midwifery-led units. The number of women who now live within 30 minutes of their nearest unit has increased by 20% since 2007. The work we are doing is making a big difference to the experience that mums and families have of NHS maternity services, with more choice and a better environment where women can give birth.
Published 8 November 2013