Museums in running for £100,000 Art Fund Prize
Ten museums included on the long list for the UK's largest arts prize.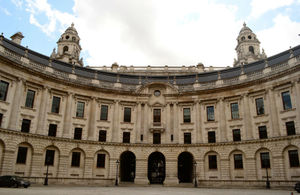 The British Museum in London, Robert Burns Birthplace Museum in Alloway, Scotland, and the Mostyn Gallery in Llandudno, Wales, are among a select group of institutions across the country that are in with a chance of scooping a £100,000 prize and the accolade 'Museum of the Year'.
The Art Fund Prize rewards excellence and innovation in museums and galleries in the UK for a project completed or undertaken in 2010. A shortlist of four museums will be announced on 19 May and the winner declared on 15 June.
Members of the public can also put forward their views in an online poll and tell the judges, chaired by former politician Michael Portillo, which museum they believe should be crowned Museum of the Year.
It is the fourth year that the prize has been sponsored by the Art Fund, a national fundraising charity for works of art whose recent initiatives have included the successful campaign with the National Trust to keep Brueghel's 'The Procession to Cavalry' in the UK.
Director Stephen Deuchar said: "We hope people will go and be inspired by these spectacular projects and that they'll come back and let us know their thoughts via our online poll. The coming weeks will be crucial for the judges in assessing which museums make it on to the shortlist. The public's participation has an important part to play."
New learning award launched
Alongside the main award, the Art Fund has also launched the inaugural Clore Award for Museum Learning, supported by the Clore Duffield Foundation, which will recognise quality, impact and innovation in using museums and galleries for learning.
Ten institutions are also in the running for this award and one will walk away with a £10,000 prize at the awards ceremony on 15 June.
Further information
Read the full list of nominees and vote for your favourite on the Art Fund Prize website
Published 21 February 2011