Museums given last chance to purchase portrait said to be by Rubens
Culture Minister Ed Vaizey has placed a temporary export bar on Portrait of a Young Woman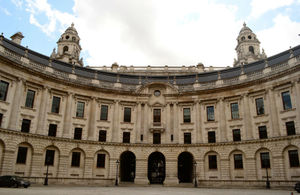 Culture Minister Ed Vaizey has placed a temporary export bar on Portrait of a Young Woman, offering a last chance to keep the painting in the UK.
Mr Vaizey's ruling follows a recommendation by the Reviewing Committee on the Export of Works of Art and Objects of Cultural Interest, administered by MLA. The Committee recommended that the export decision be deferred on the grounds that the painting is of outstanding aesthetic importance and of outstanding significance for the study of early 17th Century portraiture.
The painting, which dates from c. 1602-04, depicts a woman in a sombre travelling cloak, embellished with elaborate lacework and expensive jewellery. While her identity is unknown, she was clearly of high status. The woman gazes straight out of the canvas, enacting a strong bond between viewer and sitter that gives the portrait a powerful impact.
Outstanding example of portraiture
Lord Inglewood, Chairman of the Reviewing Committee, said:
"This is a striking portrait of a very real, although unidentified, woman. There are some bravura areas of painting, especially in the face and hand.  It is an important work for study as although its attribution to Rubens is debated it is an outstanding example of portraiture in Southern Europe from the beginning of the 17th Century."
The decision on the export licence application for the painting will be deferred for a period ending on 17 March 2011, which can be extended if a serious intention to raise funds toward the £1m purchase price is expressed.
Further information
Published 20 May 2012