Press release
Museums and Galleries set to benefit from new "lifetime giving" incentive
A new scheme that allows people and companies to donate cultural treasures in return for a reduction in their tax liability comes into effect today.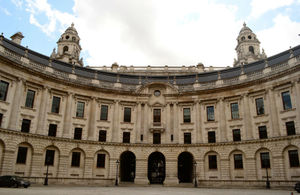 022/13
To encourage charitable giving and philanthropy, a range of measures was announced by the Chancellor in the March 2011 Budget announcement. These included a proposal to encourage people to donate pre-eminent objects during their lifetime, in return for a reduction in the donor's tax liability.
The Cultural Gifts Scheme (CGS), launched today, allows owners of objects or collections of objects to donate them during their lifetime, rather than after their death, as with the Acceptance in Lieu (AIL) scheme.
Culture Minister Ed Vaizey said:
This new scheme is aimed at encouraging gifts and donations of wonderful treasures to the nation, where they can be enjoyed by all. Over the years, the Acceptance in Lieu scheme has resulted in a huge array of stunning objects entering our national collections, and the CGS will surely do the same in the years ahead.
The CGS, together with the Acceptance in Lieu (AIL) Scheme, will operate within a £30 million annual limit for both schemes. This means that the annual reduction in tax liabilities and amount accepted in lieu of tax under both schemes must not exceed £30 million in each financial year.
Economic Secretary to the Treasury, Sajid Javid, said:
I am delighted that the Treasury and HMRC have been able to support the development of this scheme as part of our package of major reforms to support philanthropy through the tax system.
The scheme will be administered by the Arts Council and items will be registered on a first come, first served basis. If the Panel considers that an object is pre-eminent and meets the relevant conditions, they will agree a valuation and then make a recommendation to the relevant Minister (either the Secretary of State for Culture, Media and Sport, the Welsh Ministers, the Scottish Ministers or the Northern Ireland Department for Culture, Arts and Leisure).
If the relevant Minister agrees with the recommendation, the object will then be assigned to an appropriate museum or gallery where it can be enjoyed by visitors from the UK and abroad.
Peter Bazalgette, Chair, Arts Council England, said:
The Cultural Gifts Scheme is a welcome complement to Acceptance in Lieu – making it possible for people to make philanthropic donations during their lifetime. Now the task is to make sure as many people and organisations as possible understand this opportunity. I hope the new scheme will see many more works entering our wonderful galleries and museums collections for everyone to enjoy.
Notes to Editors
Guidance on the Cultural Gifts Scheme
Press enquiries: 020 7211 6145 Public enquiries: 020 7211 6000
Published 12 March 2013