Multi-million pound drug smuggler gets 30 years
A man has been jailed for 30 years for smuggling millions of pounds worth of drugs into the UK, following an investigation by the UK Border Agency.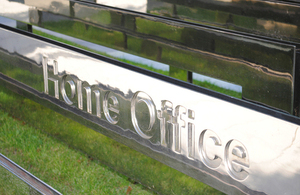 Adegboyega Adeniji, 48, of Sandmere Close, Hemel Hempstead, was stopped by border officers at Heathrow after he arrived on a flight from Amsterdam on 4 April 2011.
Searches of his two suitcases revealed they contained a huge quantity of drugs - 31 kilos of cocaine, 5 kilos of heroin and 2 kilos of methamphetamine. In total the haul had a street value of more than £4million.
When UK Border Agency investigators searched a flat he rented in Regent's Plaza, Kilburn, they unearthed another 23 suitcases, many of which tested positive for traces of drugs.
They also found evidence that he had done the same journey to Amsterdam on many previous occasions.
Guilty
Adeniji admitted importation charges but denied conspiring to import class A drugs. A jury at Isleworth Crown Court  found him guilty on Friday 2 March.
Deputy Director Jim Jarvie, from the UK Border Agency's Criminal and Financial Investigation team, said: 'Adeniji was clearly a significant figure at the centre of an extensive criminal network. He was involved in the importation and distribution of class A drugs on a grand scale.
'Although the true amount of drugs he smuggled into the UK will never be known, it is probably safe to assume he has been responsible for the importation of tens - if not hundreds - of millions of pounds worth.'
Deals
The flat in Kilburn was the hub of Adeniji's criminal business, the place where he stored the drugs that he, and probably others who worked with him, had smuggled into the UK.
He would then use a room in a nearby hotel in Maida Vale or rented apartment to do his drugs deals. Text messages were found inviting others to the hotel, and these matched his pattern of travel to Amsterdam.
Since Adeniji's arrest assets of between £500,000 and £1,000,000 have been frozen by UK Border Agency investigators. They will now be the subject of Proceeds of Crime Act confiscation proceedings.
Published 2 March 2012