News story
Moving Cenotaph vigil launches 2014 Poppy Appeal
Armed Forces personnel joined members of the public taking part in "The Watch" - a vigil to launch The Royal British Legion's annual appeal.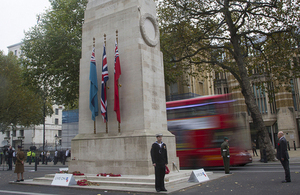 At the vigil in Central London members of the Armed Forces, Royal British Legion volunteers, members of the public and celebrities will be standing at the 4 corners of the Cenotaph from sunrise to sunset today.
The tribute, called "The Watch", is inspired by the images of the repatriation of the Unknown Warrior in 1920 where Guards of the Watch kept a vigil by the coffin as a mark of respect.
The Watch started at just after 7.30am this morning as the Last Post was sounded by Ben Beavis, a Bugler from the Grenadier Guards.
Taking part in the first vigil was singer Joss Stone, who recorded this year's official Poppy Appeal single with Jeff Beck, former Royal Marine Commando and Legion beneficiary Pete Dunning, 18-year-old Cadet Sergeant Kamil Cesarz and the Legion's Director of Fundraising, Charles Byrne.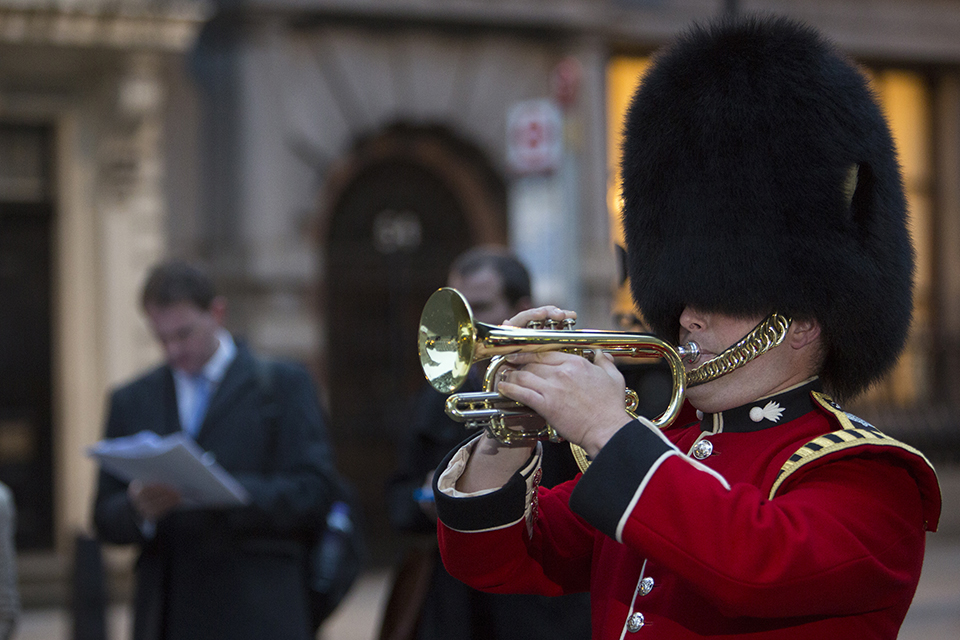 Pete Dunning lost both his legs while serving in Afghanistan in 2008, aged 23, when the armoured vehicle he was travelling in struck an improvised explosive device.
The Royal British Legion has helped to make adaptations to his family home to aid his daily living.
The third watch, between 8.30am and 9am, was kept by current members of the Armed Forces, both Regular and Reservist, from the Royal Navy, Royal Marines, the Army and the Royal Air Force.
Among them was Corporal Donna White, an Army Reserve combat medic, who has served in Iraq and Afghanistan, and currently works as a police officer with the Metropolitan Police.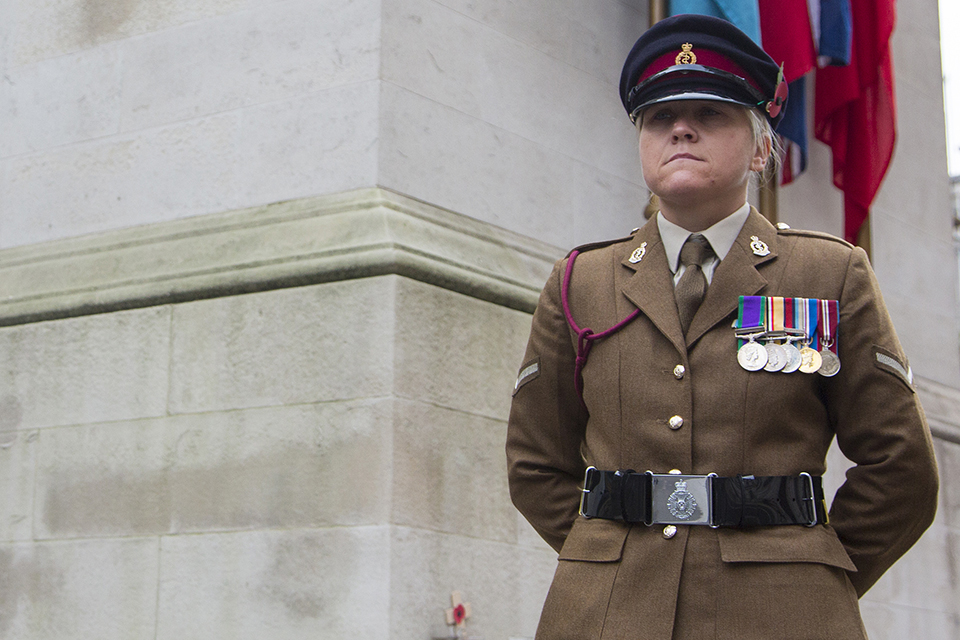 After keeping The Watch, Donna said:
It was a real honour to take part and I had a great morning that I won't forget. Standing on watch at the Cenotaph gave me a unique opportunity to reflect on the sacrifices that men and women in the Services before me have made.
Members of the Armed Forces also joined Royal British Legion volunteers at Downing Street to present the Prime Minister with his own poppy for the appeal.
The vigil will continue until sunset at 5.55pm.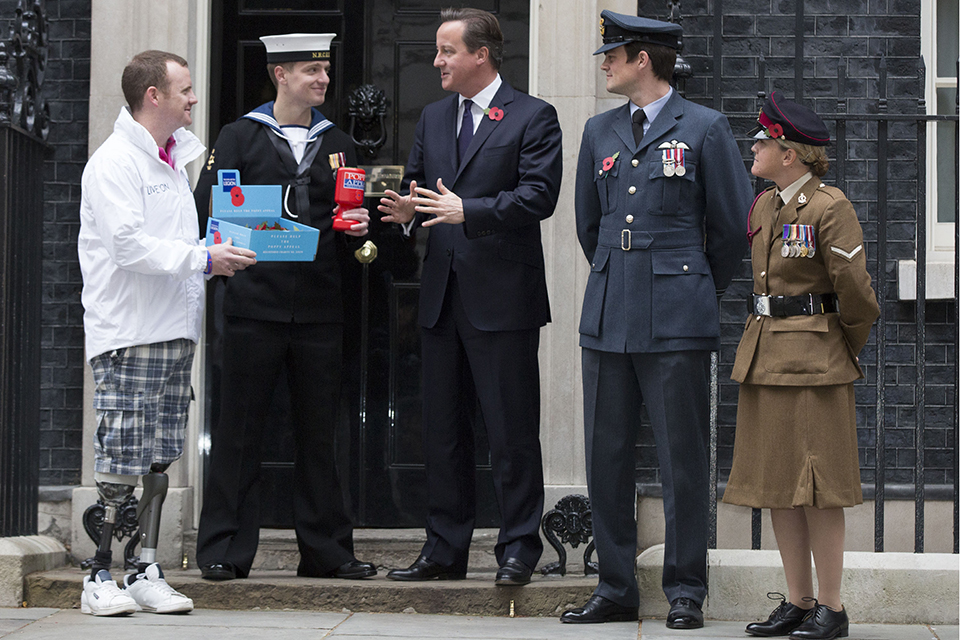 The Poppy Appeal is the Royal British Legion's major annual fundraising campaign.
Over the next 2 weeks, 45 million poppies will be distributed by 350,000 collectors, aiming to raise £40 million to support the Legion's work in providing practical, emotional and financial support to members of the British Armed Forces past and present, and their families.
Further information on this year's Poppy Appeal can be found on the Royal British Legion website.
Published 23 October 2014