News story
Morecambe Bay Investigation: publication of the official record
How the government will handle the publication of the official records of the Morecambe Bay Investigation.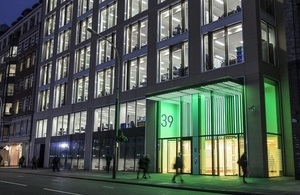 In line with the government's commitment to openness and transparency and the clear intention of the Investigation Chairman, the Department of Health intends to publish the official records about the establishment and functioning of the Morecambe Bay Investigation, as well as the main records of interviews by the panel.
Those parts of the interviews that were about clinical information concerning individual cases will remain confidential. The publication will be as soon as practicable once the papers have been reviewed to remove any personal data. Given the volume of material to review and the numbers of individuals to consult, the process may take up to the autumn of 2016.
That part of an interview that related to individual clinical information will not be published because it was provided strictly in confidence to the Investigation and the Chairman gave an express commitment that the confidentiality would be maintained.
It is important that the confidentiality expressly given by the Investigation is respected, both to protect the investigation process and to ensure that, where necessary, individuals feel able in the future to rely on the commitment given by an investigation chairman.
Published 27 November 2015