News story
More women needed in business
Theresa May called this week for more female entrepreneurs, and promised to do all she could as minister for women and equality to help them achieve their goals.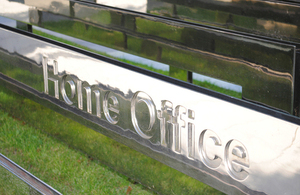 While presenting an award at the First Women Awards she told the women in the audience 'we need more of you'.
'Our country needs more women setting up businesses and running our major companies,' she said. 'There is still a huge amount of untapped talent and potential out there.'
She added if women were setting up businesses at the same rate as men there could be 150,000 more businesses in the UK. And if women in the UK were setting up businesses at the same rate as women do in the US there could be 600,000 more businesses, contributing as much as £42bn per year to the British economy.
The country, she said, 'literally cannot afford to waste any more talent.'
Personal commitment
She said she knew that behind each nominee was a story of courage, of juggling a complicated home life with a busy work life. 'We generally have a heavier load to bear; we have to push twice as hard and make tough decisions that our male counterparts do not always have to make.'
She also vowed to do more to help them achieve their goals. 'This year I will be working to put measures of support in place to help more and more women fulfil their dreams and aspirations.'
The awards
The First Women Awards were created by the CBI and Real Business magazine to recognise talented British businesswomen.
Published 24 June 2010