News story
More than 400 children protected
Home Secretary congratulates UK national centre for child protection on 'tremendous' results.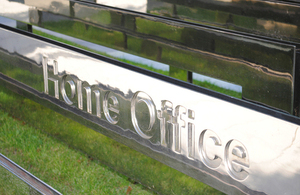 Theresa May has today praised results from the Child Exploitation and Online Protection (CEOP) centre which reveal that 414 children have been protected from exploitation and abuse in the last year.
The annual report also shows that 513 child sex offenders were arrested in the same period.
These totals are the highest ever for the organisation which began work in 2006.
Tremendous results
Writing in the foreword for this year's plan, the Home Secretary said: 'These are tremendous results and I want to congratulate all of those within CEOP and those who work alongside them to protect children from harm.
She added that CEOP will become a key part of the new National Crime Agency when it begins work in 2013.
'This will enable them to continue to lead law enforcement work protecting children at a national level and draw on wider resources and support to help keep even more children safe from harm in the future.'
CEOP is part of UK law enforcement and can apply the full range of policing powers to tackle the sexual abuse of children.
Specialists from organisations such as the NSPCC, experts from government and corporations such as Microsoft work alongside police officers offering advice and guidance.
Missing children
Last week, the government announced that a dedicated team at CEOP will work on missing children issues.
Click play on the Youtube video below to learn more.

Published 31 May 2011