Press release
More than 17,000 people in Wales find jobs thanks to UK Government's Work Programme
Stephen Crabb: "The Work Programme is working for Wales."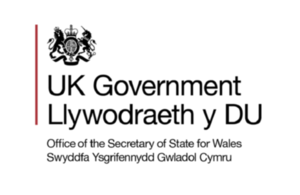 More than 17,000 people in Wales have escaped long term unemployment and found lasting work thanks to the UK government backed Work Programme.
Launched in 2011, the Work Programme provides personalised support to people who have been out of work for at least nine months and face the most significant barriers to getting a job.
New figures published today (18 December) show that 17,210 people in Wales have started a job thanks to the Work Programme.
Secretary of State for Wales Stephen Crabb said:
Thanks to the Work Programme, thousands of people across Wales have been able to escape the misery of long term unemployment, get off benefits and into work.

These figures are very encouraging and show that the Work Programme is working for Wales while delivering a good deal for Welsh taxpayers.

We know there is more to do, but with 28,000 more people in work in Wales since 2010, we are determined to do all we can to support people into jobs so they can get on in life with the security of a steady income.
The Work Programme has contributed to a large fall in the number of long term unemployed people in Wales - down by 5,100 over the past year and by 600 in the last month.
It has also helped lead to a drop in the number of people claiming Jobseeker's Allowance – November saw 1,200 fewer claimants – the lowest figure for six years.
The scheme has also been designed to give taxpayers value for money as service providers get paid based on the results they achieve.
Published 18 December 2014