World news story
Mongolia celebrates 25 years of democracy
Minister Swire congratulates Mongolia as they celebrate the 25th anniversary of the first democratic free election in Mongolia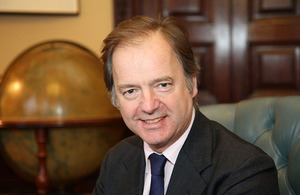 The following letter was sent by Minister Swire to President Elbegdorj congratulating Mongolia on 25 years since their first democratic free election.
27 July 2015
His Excellency President Tsakhiagiin Elbegdorj
Your Excellency,
I write to offer my heartfelt congratulations to you and your nation as you celebrate the 25th anniversary of the first democratic free election in Mongolia. As I said during Prime Minister Saikhanbileg's recent visit to the UK, Mongolia's example is one that many can learn from and be inspired by - of a nation which successfully and peacefully transitioned from communism to a parliamentary democracy, and of one which continues to grow and prosper.
In the United Kingdom we are proud of our long friendship with Mongolia. As you know, we were the first Western democracy to recognise Mongolia 52 years ago. We respect Mongolia's unwavering commitment to democracy, and the important role it plays in the world - I was delighted that the first Asian gathering of the Freedom Online Coalition was hosted in Ulaanbaatar this year and look forward to Mongolia's hosting of ASEM next year. Mongolia is making an increasingly important contribution to the promotion of globally shared values, both in multilateral fora, and through its contribution to peacekeeping missions, setting a strong example to the region.
Through our prestigious Chevening scholarships programme, which increased its intake of Mongolian students last year, we are supporting Mongolia's future leaders and its commitment to democracy and good government. I hope that the contingent of Mongolian students in the scheme continues to increase and that our closer engagement in education, finance and trade makes a significant contribution to Mongolia's growing success.
THE RT HON HUGO SWIRE Minister of State
Published 29 July 2015