World news story
British High Commission Pretoria hosts Model UN debate on PSVI
This was published under the 2010 to 2015 Conservative and Liberal Democrat coalition government
In partnership with South African Institute of International Affairs (SAIIA ), the debate on Preventing Sexual Violence in Conflict (PSVI) was held at Pretoria High School for Girls on 23 May 2014.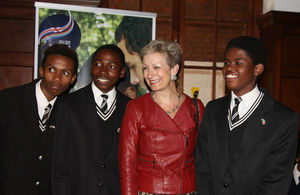 The teams from 15 schools and 2 universities were welcomed by British High Commissioner to South Africa Judith Macgregor who emphasised the importance of tackling this issue and explained the UK's position.
Observers included educators and students as well as representatives from the South African Presidency and Department of International Relations, UN agencies such as UNICEF and UN Women, NGOs such as the Sonke Gender Justice Project, diplomatic missions and many more.
The event was also covered by Mams FM Young Reporters, a youth radio station in Mamelodi supported by the Department for International Development. The Pretoria High School for Girls Twitter Corner continued the debate under the hashtag #TimeToAct @youth_SAIIA, creating a wide discussion on the issue.
The students participated as delegates from a range of countries including Australia, Bosnia and Herzegovina, Brazil, Central African Republic, Colombia, Democratic Republic of Congo, France, Liberia, Myanmar, Portugal, Republic of Korea, South Africa, South Sudan, Sri Lanka; Syria, United Arab Emirates, United Kingdom and United States of America. Delegates researched and formulated their political positions based on the actual policies of the countries they represented.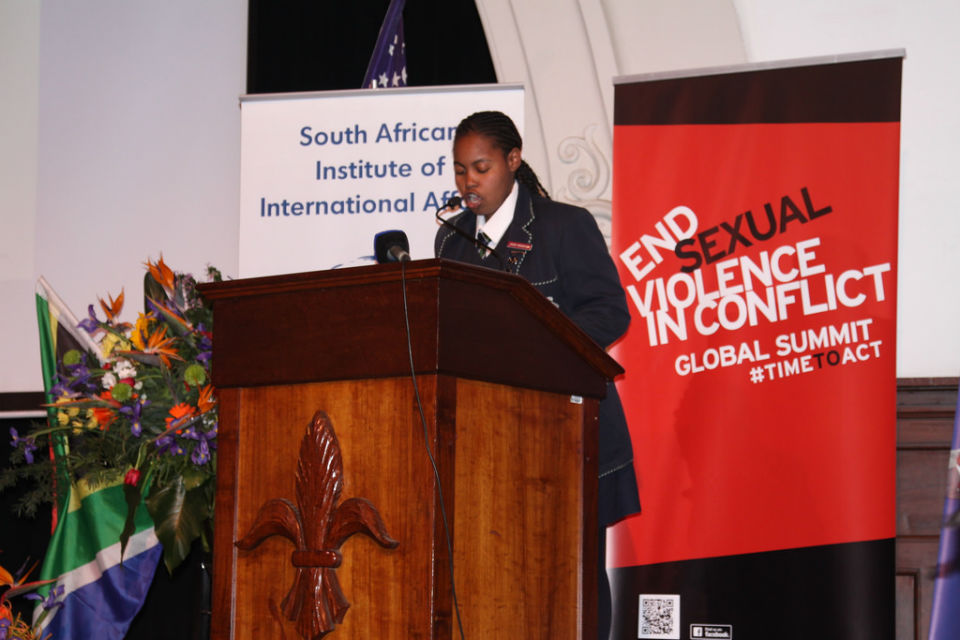 The countries unanimously agreed on the injustice of sexual violence in conflict and put forward various actions to address this crime. Through debate and informal caucusing, delegates arrived at three versions of country sponsored and supported Communiqués .
A second Model UN Debate on PSVI will take place in Cape Town on 31 May, after which a final Youth Communiqué will be presented by the students at the British High Commission in Pretoria on 10 June. This communiqué will be fed into the Global Summit To End Sexual Violence in Conflict which will take place in London from 10-13 June.