Mobile phone industry asked for views on using £150 million to eliminate mobile not-spots
Plans to extend mobile coverage to 99% of UK population.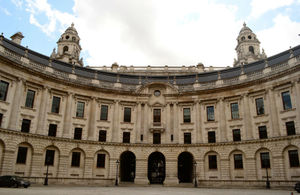 In October last year the Chancellor announced £150 million for improving mobile coverage across the UK with the aim of extending it to 99 per cent of the UK population and eliminate voice not-spots - areas without the coverage to make a mobile phone call. 
Communications Minister Ed Vaizey today published a document asking industry for information and views on where the not-spots are, the best approach to tackling them, the different infrastructure options and ensuring the chosen solution can be used by all mobile operators.
The investment will be used to deliver voice and basic text services to areas where there is poor or no coverage. However we will seek to make any new infrastructure suitable for upgrading so it could be used for new services such as 4G.
Have your say
Those wanting to take part have until 10 February 2012 to respond to the questions in the document so procurement can begin in spring this year, with users seeing the benefit from early 2013.
A separate question document will be published shortly to seek the views of Local Authorities and Devolved Administrations. 
Further information
Published 25 January 2012