News story
MMO move to monthly billing cycle in marine licensing
From November 2016 the MMO will move from a quarterly to monthly billing.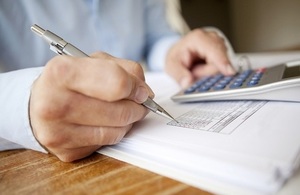 The Marine Management Organisation (MMO) is pleased to announce that from November 2016 it will move from a quarterly billing cycle to a monthly billing cycle for its marine licensing customers. The first bills under this process will be issued in week commencing 14 November 2016. Each billing period will end on a Friday and customers will receive bills 4 to 5 weeks later (i.e. the October period finished on 4 November 2016 and the first bills will be issued week commencing 28 November 2016). This will follow a regular cycle.
Commenting on the change, MMO Director of European Funding, Finance and Marine Licensing, Michelle Willis said:
"We are committed to providing accurate and timely bills to our customers and we have been working for some time with our billing service provider to facilitate monthly bills which make things easier for all users of our marine licensing service.
Our customers have told us through various mechanisms including our stakeholder focus group meetings and customer survey that this is what they want – so I am delighted that we have now delivered it."
Published 18 November 2016