Ministerial statement on Winterbourne View
Norman Lamb, Minister of State for Care services statement in response to the sentencing of those convicted of abuse at Winterbourne View.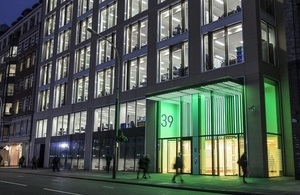 "The abuse of patients at Winterbourne View hospital was horrifying. I hope that these sentences will send a clear message that such criminal behaviour will not be tolerated and that there will be real consequences for the perpetrators.
"We are continuing to work closely with key stakeholders, including service users and carers, to ensure real improvements in the quality of care, and that people with learning disabilities and behaviour that challenges receive the care they need, and should be supported to live in the community wherever possible.
"We will publish the final report of the Winterbourne View review shortly. Alongside that, we will publish an agreement setting out the responsibilities of government, commissioners, providers, professional bodies and regulators and the timetabled actions that each body commits to deliver.
"We will continue to work with voluntary organisations, people with learning disabilities and their families so that they can hold health and social care bodies to account in making sure we deliver real change."
Read full ministerial statement laid in Parliament
See Department of Health interim report on Winterbourne View
Published 29 October 2012